Blog
True love for great sound unites us.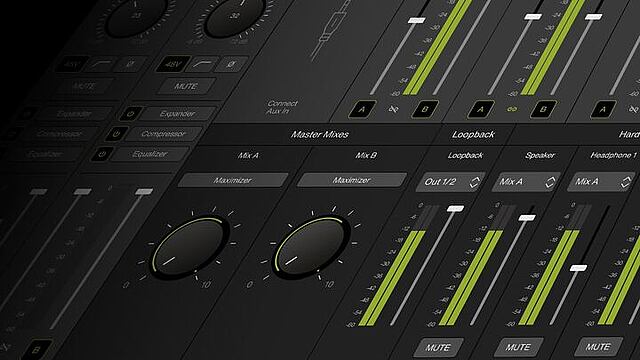 We are constantly working on improving the CONTROL CENTER software to bring you the best possible experience using your CONNECT 6.
We are thankful for your input and bug reports as we are striving to support this product on a constant basis.
On this page, you'll find an overview of released firmware and software updates and changes.
Download the latest version of CONTROL CENTER here:
Are you having trouble or need support? Check the product guide and get help.
Please note Windows users
When updating the CONTROL CENTER Software on Windows machines, please follow these steps for a seamless installation process: 
Disconnect your CONNECT 6 before installing the CONTROL CENTER (or an update) from your Windows computer's USB input.
Reject to restart should you be prompted by the CONTROL CENTER driver following the completion of the driver installation process and choose to restart your computer later. 
Reconnect your CONNECT 6.
Should your CONNECT 6 cease to be working with Windows or the CONTROL CENTER, disconnect your CONNECT 6 from your computer and do the following.
Re-download the CONTROL CENTER from this link and do not delete any of your pre-existing LEWITT software or downloads.
Re-run the software installation after re-downloading, and re-open the CONTROL CENTER.
Re-connect your CONNECT 6 to your computer and start creating.
---