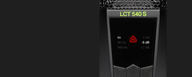 LCT 540 SUBZERO, better than human hearing?
What is self-noise (equivalent noise level)?
Self-noise or, more accurately, equivalent noise level is the sound pressure level that is equal to the RMS voltage that can be measured at the output connector of a microphone without an external sound source being recorded. In other words, there is a sound pressure level that matches the inherent noise of the microphone. This sound pressure level is the equivalent noise level (self-noise) of a microphone.
Example: if a microphone has a self-noise value of 10 dB (A) SPL and picks up a sound source with 10 dB (A) SPL the signal to noise ratio is 1:1 or 50/50.
A low noise level helps to keep the signal clean when recording quiet sources!
The margin between the equivalent noise level and the maximum sound pressure level is referred to as the dynamic range of a microphone.
Typically self-noise specifications only provide a single value for the self-noise, but as we will see in the following chapters self-noise is very frequency-dependent.
Self-noise is the function of sensitivity and noise at the output of the microphone.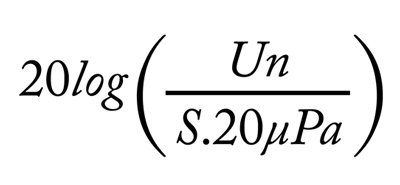 Please note: It is not necessary to understand the depicted formula to follow the rest of the article.
---
Related products
LCT 540 SUBZERO
Incredibly detailed sound on vocals and instruments
Self-noise below the threshold of human hearing 
Ideal for extreme processing
Outstanding dynamic range
Cardioid polar pattern