Blog
True love for great sound unites us.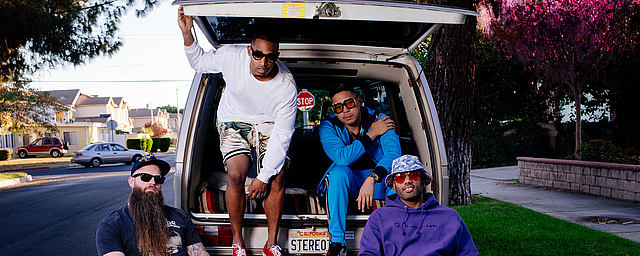 The Stereotypes, founded in 2003, are an R&B, hip hop, and dance production team composed of Jonathan Yip, Ray Romulus, Jeremy Reeves, and Ray Charles McCullough II.
For the Grammy Awards held in January 2018, Jeremy Reeves and the Stereotypes won two Grammy Awards in categories "Song of the Year" & "Best R&B Song" for their production work on the Bruno Mars hit "That's What I Like."
They have worked with some of the top artists in the industry, such as Justin Bieber, H.E.R., Chris Brown, Fifth Harmony, Usher, Mary J. Blige, Far East Movement, and many others.
Recently, The Stereotypes have started their own publishing company, Beach Wave Sound. The focus is to find and develop talented writers, producers, and artists. Currently they are most excited about their artist Destiny Rogers - an upcoming singer-songwriter from Lodi, California.
We've met Jeremy Reeves and talked with him about his career and experiences with LEWITT microphones.        
[LEWITT] Jeremy, tell us. How did all this start for you?
[Jeremy Reeves] I'd say back in 2003. I was working at Guitar Center in Sacramento and I believe it was a Saturday afternoon, when Jonathan Yip, my current production partner, came into Guitar Center. He worked for Interscope Records at the time and was in town for a dentist appointment. His dentist was just down the street from Guitar Center, so he came in because he had some time to kill, and I believe he was looking for a Midiman 4x4 interface or some other piece of gear. He approached a salesman, which was not me, and said: "I work for Interscope Records. Is there an industry discount?" I heard him say that, so as soon as he was done with that salesman, I immediately bee-lined straight to him and said: "Hey, my name's Jeremy. I know what the retail side of the music industry is. Now I want to know what the creative side is." He asked: "Well, what do you do?", and I said: "I'm a music producer." I would carry around a SIM card to be able to save my work that I had created on the Yamaha Motif. I would save that music and use it to sell the keyboard. I would give an example and say: "I created this yesterday. This is what you can do with the keyboard." Instead of trying to sell a keyboard, I was trying to sell my talent. I pulled up some tracks and played them, and his immediate thought was: "Whoa, this white boy has soul." I was really into R'n'B at that time, so I had some R'n'B tracks loaded up. He said: "I think that stuff is great. Put it on CD, and I'll be back in the morning to pick it up." He showed up the next morning at 10 AM. I gave him the CD and that was my start with the Stereotypes. I'm one of the original members with Jonathan Yip.
[LEWITT] Wow. So, the big lesson from that is: Be like a boy scout, be prepared, and be aggressive. But not too aggressive.
[Jeremy Reeves] Exactly. Always be prepared. I would also say: Be confident, have faith in yourself, and don't be afraid to make the move. But obviously, don't overstep your bounds.
[LEWITT] When you said you were a producer, were you producing people at the time?
[Jeremy Reeves] No, I was really just creating tracks on my own, looking for people that might want to work. I didn't really start making music or producing for anybody until after I met Jonathan. He introduced me to a local Sacramento rapper by the name of Doey Rock. Me and him, we hit it off, so every Wednesday after work, he would come over and we would just work on music for hours. We did that for about a year. I almost did a whole album's worth of music with him and put out a project called "Soul on Fire". That was just the beginning.
[LEWITT] Now you have been working for quite a few years with some really amazing artists. We also know that with that, you've chosen LEWITT as your microphones of choice, and that you have a bunch of them. Tell us about your LCT 940.
[Jeremy Reeves] That's honestly one of my favorite mics to use, specifically because it's a tube, and then it's also a condenser mic. You can mix how much of which sound you want to use for your recording. If you're recording somebody who has a great vocal tone but lacks body, or just some girth to their vocals, you can really warm up their recordings by adding more tube. But if somebody has just that vocal and it really requires just a great condenser that can pick up any nuance of that person's vocals and throat, then you have it right there. You got the tool already. It also goes great with acoustic guitars, just adding that warmth. You can't beat the warmth you get from a tube microphone, especially a good one. That's one of my favorites to use.
[LEWITT] When would you use more FET and when the tube side of the mic?
[Jeremy Reeves] I feel like it depends on what you're recording. On some percussion, I would use FET mode. We don't have a ton of live instruments in our facility, but the ones that we do use are bongos, tambourine, or shakers. The fact that you can find a sweet spot in using the FET, the tube and everything in between, that's such a huge benefit for whatever application you're trying to record.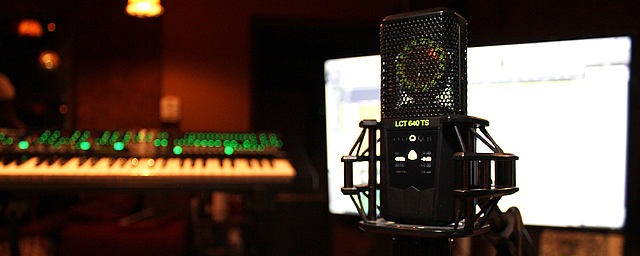 [LEWITT] Tell us about some of the other mics you are using in the studio.
[Jeremy Reeves] We also use the LCT 640 TS in our A room, together with the LCT 940 in our B room. We use the 640 TS for a lot of vocals. I love the LCT 640 TS because of the functionality, and the fact that you can have the two inputs recording at the same time, changing the polar-pattern at any time, even after the fact. If you want to hear the same take that you just took, with a different polar pattern, you can hear that. You have to have a plugin for that but still, the fact that you're able to do that and hear the same exact take with different polar patterns, it's really just incredible. And it sounds amazing.
[LEWITT] How would you describe the sound of the LCT 640 TS?
[Jeremy Reeves] It's very crisp and clear, and we use it specifically on our artist, Destiny – you've mentioned her in the intro. It just pairs so well with her and her vocal tone. She has such a cool raspy tone that's subtle, and it picks it up. You don't need to do much to it, and it just hits a rich, clean, and crisp sound. We happily appreciate this microphone.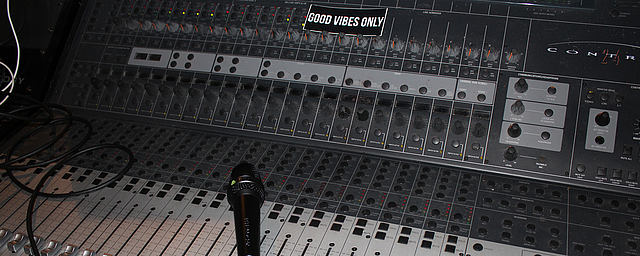 [LEWITT] Are there any other mic's, you wanted to talk about with us?
[Jeremy Reeves] Yeah, the MTP 940 CM. We have that in the room, just always connected, and it's ready to record when an artist or songwriter looks and says: "Can we lay this down real quick?" We just hand him the mic in the control room and hit record, and we're good to go. The cool thing is that it's a condenser, so it picks up such a clean signal that sometimes, the idea they laid down was a good take on their end, and we can keep that vocal. Obviously, the other people in the room weren't carrying on, but if it was a good enough take, then we have no complaints about keeping that vocal.
[LEWITT] Are there any final comments that you would like to say about LEWITT?
[Jeremy Reeves] Man… One thing that I really like about LEWITT is that LEWITT is an honest company, and it's an affordable company and we know what we're going to get. We've been with you guys for a long time. There's no complaint whatsoever. I mean, we always get a great result when we're recording, and you guys are the only mics that we use, to be honest. If you've ever heard anything from the Stereotypes within the last seven or eight years, it's been on a LEWITT mic.
Links
---