Blog
True love for great sound unites us. 
LEWITT HQ office tour
Walk through the LEWITT Headquarter in Vienna with Warren Huart & founder Roman Perschon. Check out the video.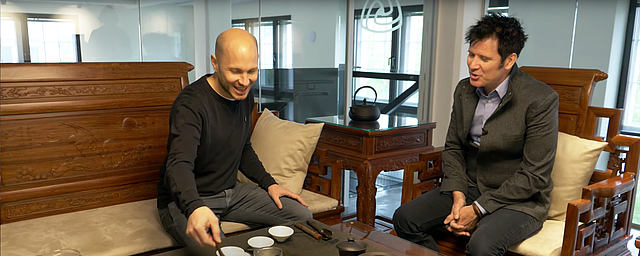 We had the pleasure to host Warren Huart of Produce Like A Pro in the new LEWITT headquarters in the beautiful city of Vienna. 
While visiting us in a secret mission concerning a future flagship that we're currently working on, Warren made a video of our office and sat down to talk to founder and CEO Roman Perschon.
The video will give you an insight into the process of building our own dedicated studio, where we plan to host live performances and do product tests in a real live recording situation.  
It's a brief introduction to all kinds of in-house departments including mechanical, electronic, and software development.
Apart from that, you'll get some information about our custom-designed measuring equipment that we built to verify the high quality of our products. 
We hope you enjoy the tour.
---