Next-gen multipattern microphone.

LCT 640 TS
1" multi-pattern studio microphone
Full, crisp, and well-balanced sound
Revolutionary Dual Output Mode
POLARIZER plugin to create any pattern after the fact
Stereo capabilities
On stock. Free shipping to until . Prices include VAT.
Sound samples
How does it sound?
Endless possibilities
Next-gen multipattern microphone.
The LCT 640 TS works as a traditional multi-pattern microphone, a stereo microphone, and a mic that can change the polar pattern after the fact with its Dual Output Mode. The 1" true condenser capsule and high-end specifications guarantee precise recordings.
Whatever you record with the LCT 640 TS will sound incredibly detailed. Your vocals sound larger-than-life, your instruments full and vibrant. 
Recording drums and guitars with a single mic
In this video, we'll show you how to get perfect stereo recordings with just a single mic via Dual Output mode. 
Revolutionary Dual Output Mode
What's the Dual Output Mode?
It changes the way we think about the recording process. To give you more freedom, the LCT 640 TS features a Dual Output Mode. Engage it, and you'll send the front and the back of the capsule's diaphragm to two individual outputs. 
This allows for stereo recording and changing the polar pattern after the fact. 
Do this in your DAW with our POLARIZER plugin. Sounds complicated? It isn't! 
POLARIZER plugin to create any pattern in the mix
You can adjust the polar pattern after the fact.
You can conveniently change and fine-tune your material recorded via Dual Output Mode.
We created a plugin, called the POLARIZER. It allows to set the polar pattern dynamically.
Now you can add or subtract room sound in post-production during mixing. By automating the POLARIZER, you can even create unique mixes and effects.
Stereo capabilities
Perfectly-in-phase stereo recording, with a single mic.
You can use a single LCT 640 TS to record in stereo by switching to Dual Output Mode.
Just point the mic sideways to the source and adapt the stereo width in the mix.
Reviews
Audio Media International
"The LCT 640 TS is the swiss army knife of microphones and is always ready for action. It is a pleasure to use, well designed and built to last."
- Ross Simpson

MusicTech Magazine
By enabling you to record both diaphragms, the LCT 640 TS provides something different to most multi-pattern microphones. If you enjoy experimenting with recordings, this microphone would be an excellent addition to your arsenal. Furthermore, if you are looking to invest in your first multi-pattern condenser, this can always be used as a standard condenser as well as in Dual-Output Mode, and is a great-sounding microphone.

Produce Like A Pro
The LCT 640 TS provides an amazing, very balanced sound, so it lends itself to recording almost any instrument or sound source. But it also innovates in terms of the way we record music: the LCT 640 TS records both sides of its capsule simultaneously and independently, which allows you to capture stereo recordings or blend your room sound with the main recording – all in one microphone! And because it's one single capsule, the two tracks are perfectly in phase.
Warren Huart
Sound on Sound
The real strength of this microphone is in its ability to allow real-time and/or post-production adjustment of the polar pattern. For example, being able to move smoothly from omni through to figure-of-eight not only has an audible effect on the character of the direct sound (mainly because of the proximity effect), but also changes the sense of perspective (ie. room-sound contribution), and any spill from other sound sources.
Hugh Robjohns

MixOnline
The LCT 640 TS is an affordable mic that you will use all the time. The Dual Output Mode is so incredibly useful, I can't see any reason not to engage it every time you record with the mic. When you have such a sonically excellent condenser like this under $900 and then add in the unique feature set, you have to try it.
Kevin Becka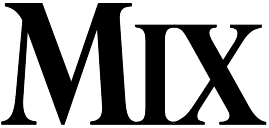 LEWITT LCT 640 TS on Acoustic Guitar
Great review from Zed Marty Production that shows you all the features of the LCT 640 TS.
Need help finding the right microphone for you?
Specifications
Type

Condenser, externally polarized
Acoustical operating principle

Pressure gradient transducer
Diaphragm

3 micron gold sputtered Mylar
Transducer Ø

25.4 mm, 1 in
Polar pattern

Dual Output Mode: create any polar pattern in post-production / Multi-Pattern Mode: Omni, wide cardioid, cardioid, supercardioid, figure-8
Frequency range

20 ... 20,000 Hz
Sensitivity

31.4 mV/Pa, -30.1 dBV/Pa
Self-noise

10 dB (A)
Max. SPL for 0.5 % THD

134 dBSPL, 0 dB attenuation
Signal / noise ratio

84 dB (A)
Dynamic range

124 dB (A)
Attenuation

0 dB
-6 dB
-12 dB
-18 dB
Low-cut filter

linear
40 Hz (12 dB/oct)
80 Hz (12 dB/oct)
160 Hz (6 dB/oct)
Internal impedance

110 Ω
Supply voltage

48 V ± 4 V
Current consumption

5.1 mA
Microphone enclosure

Zinc die cast
Connector

Gold plated 3-pin XLR + Mini 3-pin XLR
Microphone dimensions

158 x 52 x 36 mm, 6.22 x 2.04 x 1.42 in
Microphone net weight

425 g, 14.9 oz
Show more
Microphones measured according to: IEC 60268-4 | Phantom power according to: IEC 61938 | Noise measurement according to: IEC 60268-1