Kick drum microphone with two capsules.

DTP 640 REX
Dual-element instrument microphone
Dynamic and condenser capsule in one housing
Separate outputs for both capsules
For kick drum and other bass-heavy sources
Three switchable sound characteristics
Cardioid polar pattern
Also available in the BEATKIT PRO.
On stock. Free shipping to until . Prices include VAT.
Your mic for double-power kick drum sound.
The DTP 640 REX is a dual-element microphone specifically designed to capture the sound of your drums and percussion instruments. It consists out of two phase-aligned capsules, a condenser and a dynamic one. You can switch between three sounds for more flexibility for studio and live applications.
Unique sound for bass drums and other bass-heavy instruments.
Dual-element kick drum microphone
Two capsules for the best of your source.
We put two phase-aligned microphones in a single housing.  The dynamic side ensures accurate attack reproduction of the kick drum, while the condenser element captures the drum's low end. Each element has a dedicated output.
This enables you to shape the kick drum sound in unique ways.




For kick drum and other bass-heavy sources
Cuts a good figure on your drums and bass.
With the DTP 640 REX, you get massive yet clear kick drum and bass recordings, in the studio and on stage.
The capsule is specifically designed to replicate low frequencies with precision and punch.


Three switchable sound characteristics
Hear and feel that kick.
Dynamic =//= Condenser 
Both elements with neutral frequency response.
Dynamic +//= Condenser 
Dynamic element boosts low frequencies; condenser stays neutral.
Dynamic +//+ Condenser
Dynamic boosts the range of 4-6 kHz, condenser boosts low frequencies. 


Sturdy metal housing
This mic is built to last.
The DTP 640 REX features a hardened hexagonal ruthenium-galvanized steel mesh grille and a solid die-cast metal body.
Reviews
Mixdown Magazine
You get a thumping dynamic microphone capsule that really delivers the punch and force of the kick as well as an electret condenser that adds clarity and definition to the snap and extended low frequency response that this microphone is capable of capturing. The result, once fed through two channels of a mixer and balanced to suit the drum, is really something special. I have never heard any kick microphone like this before.
Rob Gee, Mixdown Magazine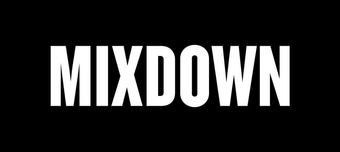 Microphone also available in the BEATKIT PRO.
Specifications
Type

Dynamic, moving coil, Condenser, permanently polarized
Acoustical operating principle

Pressure gradient transducer
Transducer Ø

31.7 mm, 1.25 in
Transducer Ø

22.4 mm, 0.88 in
Polar pattern

Cardioid
EFR, 'Enhanced Frequency Response' settings
Sensitivity, = // = FFR

0.4 mV/Pa (-69 dBV), dynamic
2 mV/Pa (-54 dBV), condenser
Sensitivity, + // = Dynamic EFR

0.4 mV/Pa, -69 dBV/Pa, dynamic
2 mV/Pa, -54 dBV/Pa, condenser
Sensitivity, + // + Dual EFR

Condenser and dynamic matched at 1 mV/Pa, -60 dBV
Self-noise

28 dB (A)
Max. SPL for 0.5 % THD

150 dBSPL, 0 dB attenuation
Dynamic range of mic. amp. (condenser)

122 dB
Pre-attenuation pad

0 dB
-10 dB
-20 dB
Rated impedance dynamic

500 Ω
Rated impedance condenser

200 Ω
Supply voltage

48 V ± 4 V
Current consumption

2 mA
Connector

Gold plated 3-pin and 5-pin XLR
Cable

1.5 m (4.95') dual shielded Y-cable, 5-pin XLR into two 3-pin XLRs
Microphone dimensions

71 dia. x 158 mm, 2.8 dia. x 6.2 in
Microphone net weight

755 g, 27.3 oz
Show more
Microphones measured according to: IEC 60268-4 | Phantom power according to: IEC 61938 | Noise measurement according to: IEC 60268-1