Blog
True love for great sound unites us.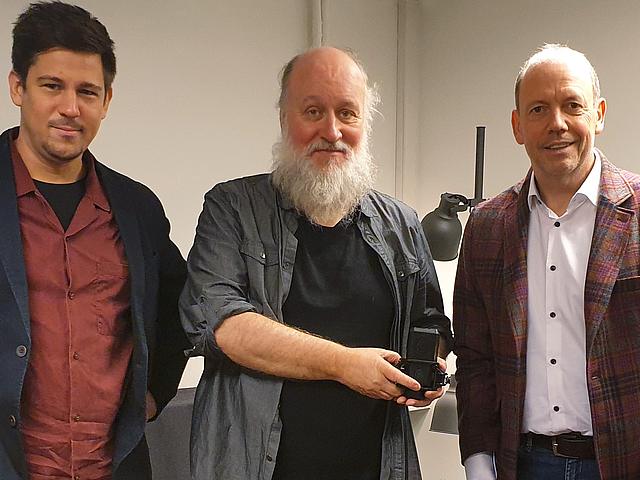 From left to right Martin Machold (Sales Manager LEWITT), Pär Olsson (CEO of Luthman Nordic), Patrick Peeters (Head of Global Sales LEWITT)
LEWITT and Luthman Nordic announce exclusive distribution agreement for the Nordic region, effective December 1st, 2021
LEWITT, the Vienna-based manufacturer of award-winning microphones, and Luthman Nordic, a leading distributor of MI, live and recording equipment in the Nordic region, announced today that they had signed an exclusive distribution agreement. That appoints Luthman Nordic as the new distribution partner for LEWITT's entire product range in Sweden, Norway, Denmark, and Finland. 
"At LEWITT, we believe that great sound is for everyone, whether you're recording at home, on stage, or in the studio, as a beginner or professional. We are therefore extremely excited to welcome the experienced team of Luthman Nordic as a distribution partner for LEWITT's innovative microphones in the Nordic market. Luthman Nordic distributes some of the world's most reputable music and pro audio industry brands and shares LEWITT's vision on innovation and quality. Therefore, they are the perfect fit to achieve the ambitious growth plans we have in the region, "says Roman Perschon, CEO of LEWITT.
"We at Luthman Nordic are incredibly proud to add LEWITT's extraordinary product range of microphones to our portfolio. We have followed LEWITT closely for many years and have always felt very impressed by LEWITT's cutting-edge technology, build quality, and value for money. We are looking forward to working closely with LEWITT to bring the brand to an even wider audience, "says Pär Olsson, CEO of Luthman Nordic.
---