Blog
True love for great sound unites us.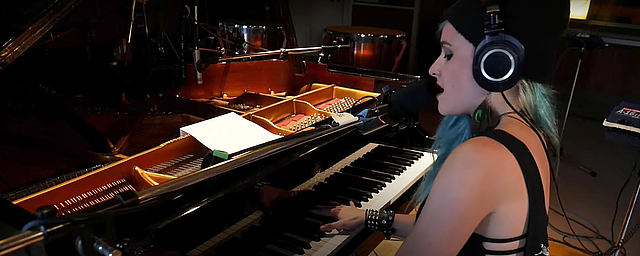 In a recent Produce Like A Pro episode, Warren Huart did a microphone shootout at the legendary Hansa Studios (David Bowie, Depeche Mode,...) in Berlin. The whole thing took place during one of his exclusive master classes. You can download all sound files of the shootout here.
He invited the amazing German artist Charly Klauser, a multi-instrumentalist who sings, writes songs, plays guitar, piano, and bass. And best of all, she's also an incredible drummer!
Warren about the microphone shootout: "The reason why we're doing this is that we're trying out different mic combinations and listening to the more expensive vs the more affordable mics. 
One thing I have always enjoyed about the LEWITT microphones is their detail in the high-end. It's really nice and seems to have less coloration.
We've used the LCT 140 AIR and LCT 040 MATCH stereo pair in my studio a few weeks ago with amazing results, so here at Hansa Studio's we have to try them again." 
Links
---