Blog
True love for great sound unites us. 
Everyone who starts using an audio interface experiences this – a delay between what you send into your computer and what comes out.
It's called latency, and it occurs for different reasons. This blog will look at all the crucial factors that directly influence your latency performance.
What is audio latency?
Latency occurs because your signal passes through different analog and digital components, and each takes a particular time to process your signal and therefore introduces a time delay. This delay adds up, resulting in a total delay between audio input (let's say a microphone input signal) and output (speakers). This total value is known as roundtrip latency.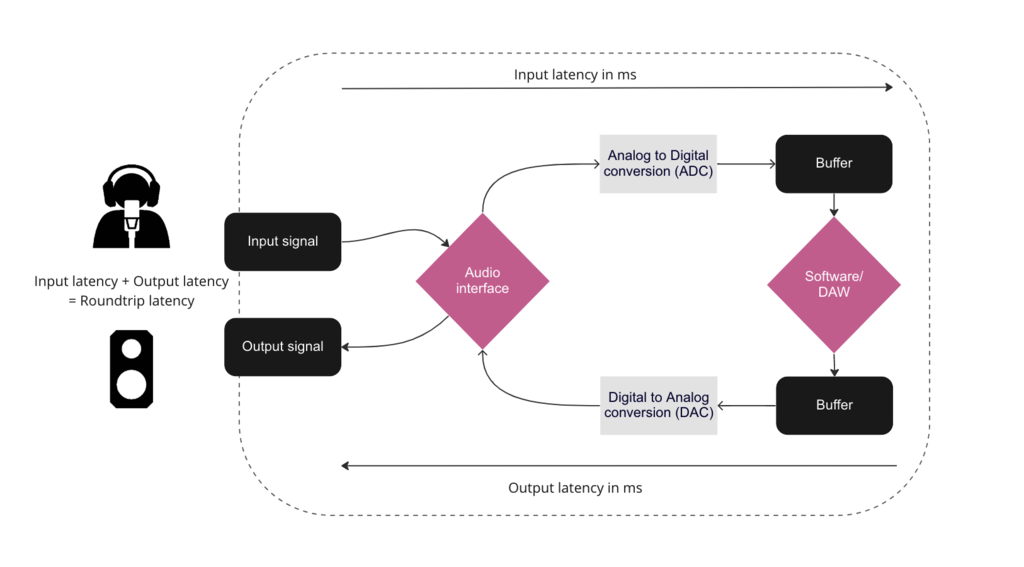 Factors directly influencing your latency performance:
Audio driver

Audio interface connectivity (USB 2.0, Thunderbolt, etc.)

Buffer size and CPU power

Sample rate
Audio driver - ASIO and Core Audio
An audio driver manages your audio signals from recording to playback and the communication between your computer and your audio interface. That's why you need an audio driver to use an audio interface.
A better audio driver leads to better latency performance. The recommendation of your audio interface manufacturer usually yields the best results.
If your audio interface and computer use an efficient audio driver, your latency performance will benefit greatly.
Windows computers often use an ASIO-based driver. Some manufacturers provide dedicated audio interface drivers for Windows that significantly improve your latency performance. Mac computers use the dedicated Core Audio.
---