Blog
True love for great sound unites us. 
New Partnership in India
We're pleased to announce that THE INVENTORY has become our exclusive distributor for India effective October 2015.
We're pleased to announce that THE INVENTORY has become our exclusive distributor for India effective October 2015 and we have every confidence of being perfectly represented by this great company.
Mike van der Logt, LEWITT Head of Sales, had met Tanseer Jabbar (Founder & owner of THE INVENTORY) a while back and after a few months' negotiation, we finalized the distribution agreement.
For more details on THE INVENTORY and the reasons why, see the interview below.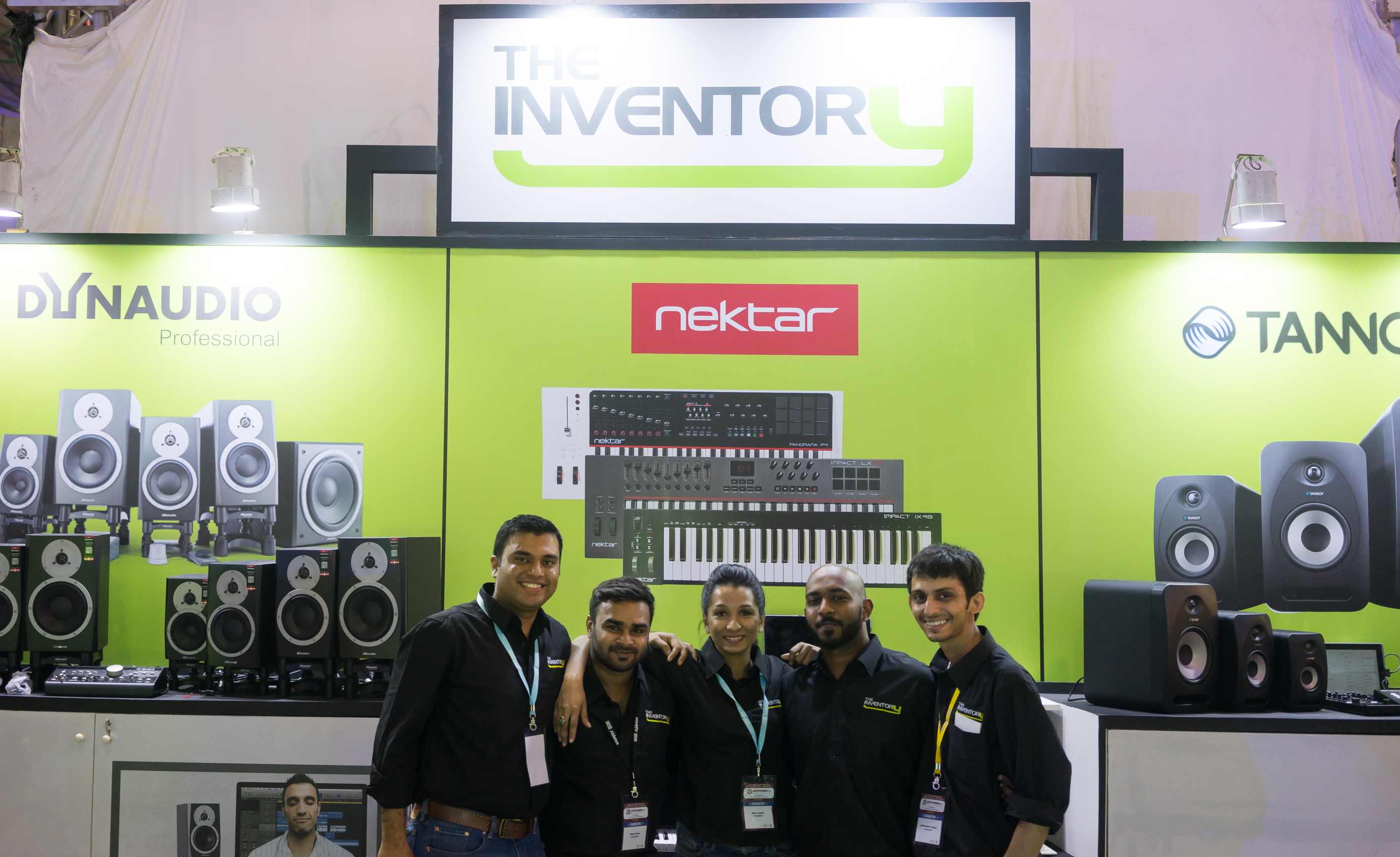 [LEWITT] How did you wind up in the distribution business?​
[THE INVENTORY] We at The Inventory are all professional musicians, DJs, sound engineers and passionate users of the products we sell. We wanted to offer Indian customers a superior experience in sourcing these products, and would like to view ourselves as solution providers in the world of music technology, rather than as a mere box-pusher. At the time when we started, there weren't many such options in India, and there still aren't.
[LEWITT] Was the decision fueled by your passion for music, or was it business-driven?
[THE INVENTORY] The passion for music and music technology is always going to be the driving force for us; without that, I don't think we would be able to achieve this level of dedication and effort.
[LEWITT] When did you start, and have the business and the market changed since then?
[THE INVENTORY] The Inventory was established as a business in 2009. But as individuals, we've been involved with the business side of the industry in various forms for over a decade. The market has changed tremendously over the past 5 years, we think – it's become more global, with customers following and learning from global trends almost in real-time thanks to social media.
[LEWITT]  How did you hear about LEWITT, and what was it about what you heard that made you go for LEWITT?
[THE INVENTORY] LEWITT has been making waves internationally for some time now, and we'd taken note of its immense growth. But LEWITT's innovation and quality were what directly motivated our decision. In a market full of brands just re-releasing 20–30 year old designs, it was exciting to see some genuine innovation. So obviously, when the opportunity to work with LEWITT presented itself, we were very excited!
[LEWITT] When choosing brands, what kind of rationale goes into the choices you make, since there are clearly more manufacturers and brands than there are customers to buy from them?
[THE INVENTORY] For a brand to work in today's market and achieve consistent success, several factors need to come together: innovation, quality, the right kind of marketing, brand positioning, and swift reaction to market changes.
[LEWITT]  What's your take on the online e-tailers, and can you put this in perspective with brick and mortar?
[THE INVENTORY] Are they a threat or an opportunity? It's become a part of the industry, and for many, it's a matter of convenience. The one way we can ensure that they continue to thrive along with the brick and mortar stores is pricing consistency. Creating an even playing field is important, and then it's up to the customer to choose at their convenience. The sale rationale needs to shift towards value, rather than just price.
[LEWITT] And how does modern distribution figure into today's landscape, which is obviously changing?
[THE INVENTORY] Today's distributors have to do so much more than just moving a box: they're really the guardians of the brand in their territory. Which means it's up to them to make sure the brand is positioned in the correct manner, with the right kind of marketing and customer education backed up by modern logistics and technical support.
---