Experience pure studio sound.

LCT 440 PURE - VIDA edition
VIDA limited edition in rainforest green
1" true condenser studio microphone
Best-in-class for vocals and instruments
High-end capsule and circuit design
Cardioid polar pattern
On stock. Free shipping to until . Prices include VAT.
Select version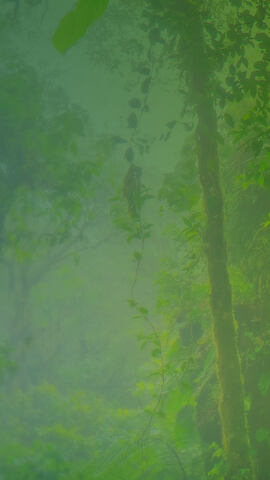 Preserve the rainforest with the VIDA limited edition.
We teamed up with the Austrian NGO "Rainforest of the Austrians" by acquiring 30,000 m2 of rainforest in Costa Rica and placing it under protection. With every unit sold of the LCT 440 PURE - VIDA edition, part of the proceeds directly support this cause.
High-end technology for pure studio sound.
You'll fall in love with its larger-than-life sound and outstanding build quality right away. Its sound is specifically designed to let you perform comfortably while sounding sensational. That is possible because the LCT 440 PURE uses the same high-end components, capsule and circuit design as our prestige models.


1" true condenser capsule
The best in its class.
There are these rare jewels that sound great on everything. The LCT 440 PURE is one of those, and its impressive specifications make it a studio allrounder that lives up to its name.
Record acoustic guitars, drums, wind instruments, guitar cabinets; you'll sound better than ever with pure studio sound quality.
Reviews
Recording Magazine 
"The LCT 440 PURE does have a sound to it that is forward, open, and clear, but with a subtle richness to keep it out of the strident uber-bright realm. Given that, there is no place or source where I would be hesitant to use the LCT 440 PURE." Paul Vnuk Jr., Recording Magazine

Sound on Sound
"Speech sounds clear and very 'present' but without being harsh, while the low end remains solid, making this a good choice of vocal mic for those singers who need a little help with their clarity. Acoustic guitar also comes over as well balanced and with good articulation, suggesting that it would make a good choice for a range of acoustic instruments wherever there's a need to retain good definition."
Paul White

Guitar interactive
"The top end is bright enough to sparkle, and the off-axis response is smooth enough that turning the mic a few degrees gives a more 'vintage" sound without having to resort to EQ. [...] The LCT 440 PURE is a workhorse mic with a look and feel, and most importantly, a sound that defies its price."
Andi Picker
Future Music Magazine
"The LCT 440 PURE sounds great and responds very well to a wide range of sources without clouding or over emphasizing areas of the frequency spectrum."
Robbie Stamp
Specifications
Type

Condenser, externally polarized
Acoustical operating principle

Pressure gradient transducer
Diaphragm

3 micron gold sputtered Mylar
Transducer Ø

25.4 mm, 1 in
Polar pattern

Cardioid
Frequency range

20 ... 20,000 Hz
Sensitivity

27.4 mV/Pa, -31.2 dBV/Pa
Self-noise

7 dB (A)
Max. SPL for 0.5 % THD

140 dBSPL
Signal / noise ratio

87 dB (A)
Dynamic range

133 dB (A)
Supply voltage

48 V ± 4 V
Current consumption

2.63 mA
Internal impedance

110 Ω
Connector

Gold plated 3-pin XLR
Microphone enclosure

Zinc die cast
Microphone dimensions

138 x 52 x 36 mm, 5.43 x 2.04 x 1.42 in
Microphone net weight

310 g, 10.9 oz
Show more
Microphones measured according to: IEC 60268-4 | Phantom power according to: IEC 61938 | Noise measurement according to: IEC 60268-1