Blog
True love for great sound unites us.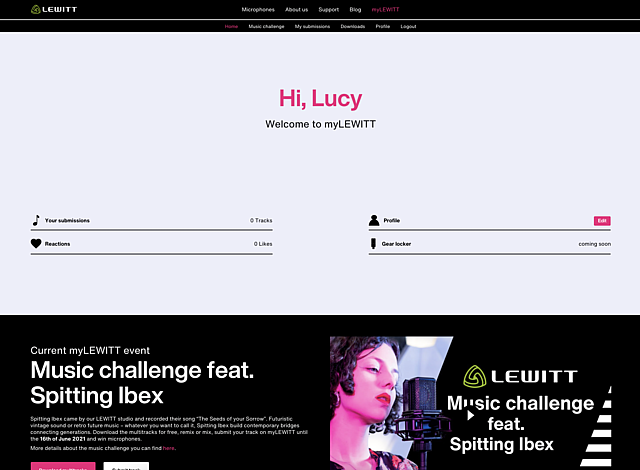 We have recently launched myLEWITT, an evolving platform where you can get free multitracks, join our legendary music challenges, win microphones, and more to come.
Being part of a global community
There were great prizes to be won in the music challenges and mixing contests, but the biggest thing for us was always to see you supporting each other. You gave each other tips on how to solve certain problems in the mix, gave encouragement, listened to each other. And we think that's great.  
And that's what myLEWITT should become in the future, a platform where you get support when you need it. To feel part of a community with what you are doing. 
---