Blog
True love for great sound unites us.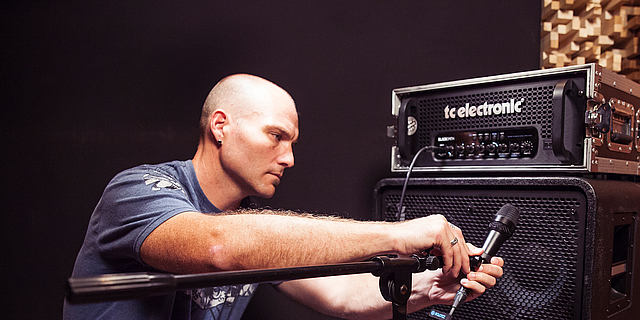 Erik Reichers has produced, mixed, and engineered for some of the recording industry's most notable artists and executives including Bono, Snoop Dogg, Eric Benet, Ron Fair, and Ryan Tedder, to name just a few. In 2011, Erik teamed up with a friend – the producer, mixer, and engineer Bob Horn – to design and built the Echo Bar Recording Studios, where our huge LEWITT microphone shootout took place. Erik and Bob were in charge of realizing this mother-of-all-mic-shootouts with 11 renowned musicians on over 40 different microphones … resulting in nearly 400 sound samples, 8,000 pictures, 20 interviews, and a full 1.74 TB of data.
We sat down with Erik to talk with him about how it went – and about why LEWITTs are the mics of choice at the Echo Bar Recording Studios.
[LEWITT] What did you think to yourself when we asked you to be part of the shootout?
When we were first approached by LEWITT to do the project, it had us really excited. Both Bob and I feel that LEWITT, as a company, is innovative … which, after all, is exactly what we've tried to be in building our studio, the Echo Bar: we embrace the latest technology!
[LEWITT] So tell us some more about what you had in your mind when you built the Echo Bar Recording Studios…
One of the things that always seemed important in our decision to build the Echo Bar was remembering that there are a lot of manufacturers out there who make a lot of different types of gear, including new designs. LEWITT makes quality equipment, which they design from scratch based on the past 65 years of recording technology. We like to think of our approach to making records as progressive ­– we really embrace that equipment, and we do so an amazing environment. Ours is a studio that was designed and built around the concept of using new gear mixed in with tried and true classics. We feel like LEWITT has been progressive in the way they make their microphones – from the noiseless LCT 550 all way up to the LCT 940 tube/FET mic, the one that allows you to blend the tube in or out of the circuit. These are concepts that are amazing in their own right, and they allow you to make really versatile recordings. We love the idea, and we're really thrilled that they came to us to take on this project.
[LEWITT] Who will benefit from this shootout, in your opinion?
This whole experience can benefit a variety of different types, from beginning recording enthusiasts all the way to professionals. If you're a beginner who's contemplating buying a microphone to use at home, then the process we went through lets you to go to the LEWITT Sound Booth and audition all these different microphones on a variety of different sound sources, which helps you make a good choice. If you've never had the opportunity to hear a competitor's mic versus one of the LEWITT mics, you might end up making a decision sort of in the dark, or by just looking at schematics on a data sheet. But the shootout gives you the opportunity to really hear the differences between these microphones, and that will help you make a really good, informed choice. As far as seasoned pros are concerned: I think these guys can sometimes get a bit set in their ways, always using the same mic on the same sound source. But it might be that you're looking for something different or something new – and if that's the case, then you can likewise browse through, listening to some of these competitors' mics that you're very familiar with and then hearing how they stack up against the LEWITT microphones … and I think that what you hear just might surprise you!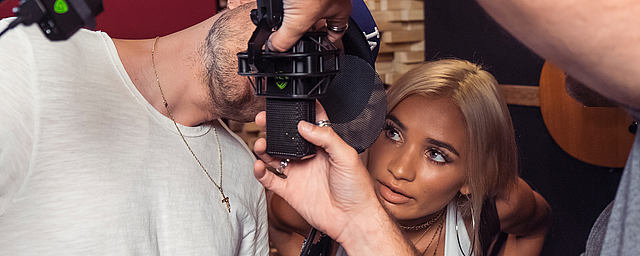 The thing that really stood out about this event was that the musicians we recorded all came to us after the process and were amazed about what they'd learned by going through it with us. The thing is, you don't know what you don't know – so when these musicians were able to listen back to each one of their takes on a variety of these different mics, it was extremely revealing. They all ended up learning something, and ultimately, they all ended up choosing a LEWITT – which was really great.
[LEWITT] How did you organize the shootout?
The way Bob and I organized the overall process was to have equipment in place that allowed us to move quickly. It was a very difficult undertaking, because we had 11 different musicians spread out across three days, and we were working 12 to 13 hours a day to get it done. The hardest part was that we had 45 or so microphones, all of which we had to get up in front of each of these musicians relatively fast.
One of the things we did was organize the microphones on a table and put quick clips on the ends of their mounts. And Bob was very good about having our Pro Tools sessions organized ahead of time – he had each and every track labeled by the sound source and by which microphone we were going to use.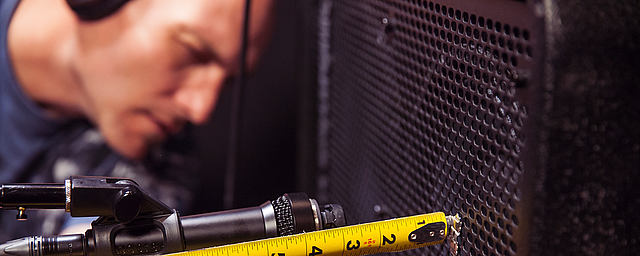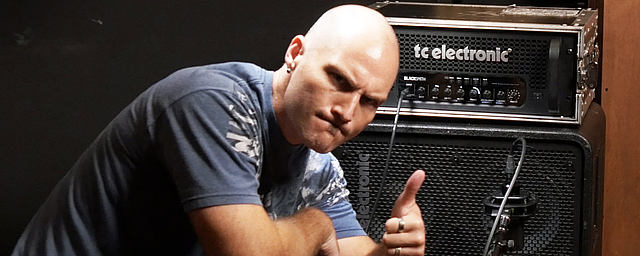 We tried to make it all as transparent as possible, from the microphones all the way to the converters. We started out plugging each mic into a Klotz cable and mounting it on a Latch Lake microphone stand, and we went into a Millennia HV3C Preamp. That's a transformerless preamp, so the color it adds ­– if any at all – is very minimal. It's almost like a clear window between the sound source and the converter. From there, we went straight into an Apogee AD16x converter and on to a Pro Tools HD 10 rig running at 96 kHz / 24 bit.
[LEWITT] What criteria are important to you in choosing your equipment for the Echo Bar Recording Studios?
As studio owners, we're looking to invest in equipment that's high quality and – more importantly – that's also going to give us the best results: we want to be able to do the best we possibly can for the clients we've got coming through. We use the LEWITT collection as well as competing models. Altogether, it's arguably over $100,000 worth of equipment – and we want to make sure that when we invest in equipment, we chose things that work for us to provide the best quality for our clients. By the way, I just recently recorded an album for Lupe Fiasco: the only mic I used on it was the LCT 550 – and he loved it! Bob Horn did the mixing, and the vocals were incredible. So it's important for us to invest in high quality equipment, and LEWITT is just that!
Go to the LEWITT SOUND BOOTH
Links
---