Blog
True love for great sound unites us.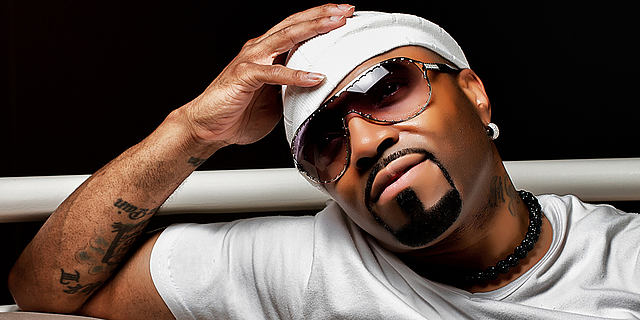 The Grammy Award-winning and multi-platinum music producer, composer, arranger, songwriter, and recording artist Teddy Riley started his career in 1984, and since then he's become very successful: he's best known for popularizing a new music genre called New Jack Swing, of which he is "The King".
Through his production work with Michael Jackson, Bobby Brown, Doug E. Fresh, Keith Sweat, Heavy D., Usher, Jane Child, etc., and as a founding member of the groups Guy and Blackstreet, Riley has had a massive impact and been a seminal influence on the development of contemporary R&B, hip hop, soul and pop. Riley is one of the producers that make up the production team QDT, together with DJ Quik and Snoop Dogg. 
This year at the home of esteemed arranger Benjamin Wright, we met Teddy for an interview and talked with him about the DGT 650 and in general about his studio in the bag. 
[LEWITT] Please tell us about your mobile recording setup and how you use it…
[Teddy Riley] Well, for my mobile recording setup – I call it my studio-in-a-bag, since there are at least 20 TB in the bag I carry with me – I use a windows laptop, and then along with that I have my little USB travelling keyboard (from Native Instruments – the S25). The actual piece of equipment that I use the most is the DGT 650, and I use it for pretty much everything. If I get a call and someone wants me to do some vocal parts, I'll use my DGT 650 to do them. Or like when I got called to do radio drops: I did over a hundred radio drops right into my computer with that microphone.
[LEWITT] What do you like about the DGT 650?
[Teddy Riley] I like the warmth of it and the presence. The warmth makes me feel like I'm doing a radio show – you feel the bottom in my voice. That's what I like most in the microphones I use: the warmth.
[LEWITT] Which of the DGT 650's modes do you use?
[Teddy Riley] I use it strictly in mono, because I don't have to do anything in stereo. But I've tested out the stereo mode, and it's really cool. Just like I said: the warmth of it sounds amazing!
[LEWITT] What's the last recording you used the DGT 650 for?
[Teddy Riley] I did a lot of the vocoder parts on Mary J. Blige's new album using the DGT 650. 
But now, my DGT 650's been taken by Michael Jackson's nephew Jaafar. He didn't actually take it – I lent it to him, and he loves it so much that he doesn't wanna give it back... I have to get a couple more of them – so I have one here and one I can travel with.
[LEWITT] What kinds of plug-ins do you use mostly?
[Teddy Riley] The ones from Native Instruments are pretty much my main plug-ins, and then I also use a lot of the internal software from Roland, Spectrasonics, the Waves stuff, but mostly the UAD when it comes to finalizing and getting that sound, that's close to analog. I use Izotope's Ozone 7, the Nomad Factory Cosmo and their graphic EQs. I like the grittiness of their 14-band. Sometimes I sound design within my DAW which is StudioOne.
[LEWITT] What advice would you give to newcomers?
[Teddy Riley] The advice that I give all the time is: stay with your craft, and don't stop doing what you're doing – because someone is going to hear it. It took me a while to get my first record deal and to get really noticed. These days, it's much easier because you can put your stuff online, you can get it to the source, you can get it to the people. So just keep going, it's gonna get heard. Just stay true to yourself and don't try to be someone you're not.
[LEWITT] Anything else you like to add?
[Teddy Riley] I'm looking forward to doing more great things, especially with LEWITT, and just making history. I think that DGT 650's something people need to know about – people including a lot of the new producers. It's a very special product, because they'll be surprised what they get out of it. A lot of people will use any mic just to get the sound on, but when it comes to the DGT 650, it's like: once you go black you'll never go back. (laughs)
---