Blog
True love for great sound unites us.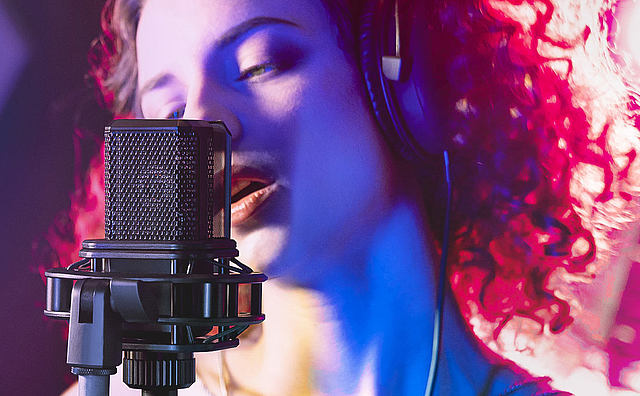 Radio announcers use it to make their voice sound bigger and more impactful.  The so-called proximity effect leads to a bass-boost in directional microphones. But why does it occur? We have asked our acoustic engineers.
Directional microphones or pressure gradient microphones
Ok, let's get technical.
Directional microphones respond to differences between the pressure at the front and back of their diaphragms. 
We generally refer to these as pressure gradient microphones.
When directional microphones are placed in close proximity to a sound source, the output signal is generally exaggerated at low frequencies.
We refer to this as the 'proximity effect', or 'bass tip-up' and it is the reason that radio broadcasters often have such 'deep' sounding voices or why kick drums sound so 'boomy' when recorded at close distances with directional microphones.
The extent to which this effect occurs is dependent upon the type of directional microphone used and its operating principle.
When the sound source is far away, the sound arrives in waves which are generally regular and flat in shape. We refer to these as 'plane-waves'.
Under these conditions, the resulting 'pressure gradient' across the microphone diaphragm is smaller at low frequencies, since the wavelength is large compared to the microphone dimensions.
When the microphone is close to the sound source, i.e. the distance is comparable to the wavelength, the sound arriving looks more like a 'spherical wave'. Under these conditions, the difference in pressure between the front and back of the microphone diaphragm becomes greater towards low frequencies.
For this reason, we experience an exaggeration of low frequencies when placing directional microphones close to sound sources.
---