Walk Off The Earth
"LEWITT microphones are beautifully designed!"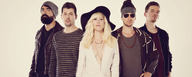 Walk off the Earth, a Canadian indie band formed in 2006, is currently taking the world by storm. Part of their success is undeniably the chemistry between the individual members: the blending voices of Ryan Marshall, Sarah Blackwood, and Gianni Luminati mesh seamlessly with Mike Taylor's haunting harmonies and keys, all the while soaring over epic melodic arrangements held together by Joel Cassady's driving and prolifically versatile percussion work. Their brilliant 5-person-playing-one-guitar interpretation of Gotye's "Somebody That I Used To Know" went ballistic on YouTube and now has well over 170 million views. 
In 2016 the band picked up their first JUNO Award, winning Group of the Year honors - another milestone in their meteoric well-deserved rise to fame.
Ever since Walk Off The Earth experienced the modern and transparent sound of LEWITT, the multi-talented band has incorporated LEWITT microphones in their recordings.
We're proud and honored to be part of their creative and inspiring music as well as their unconventional music videos.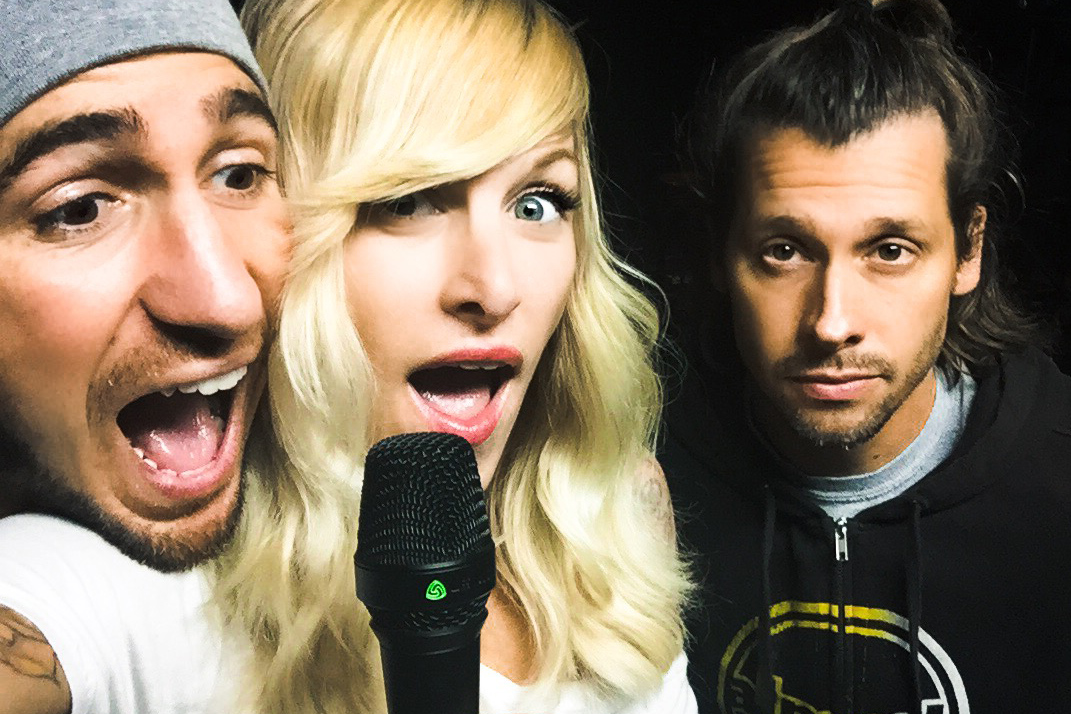 Walk Off The Earth on their experiences with LEWITT microphones:
"The LCT 940 is the top mic in my arsenal right now. The ability to switch between a tube mic and FET is an unrivaled feature. When producing Walk Off The Earth songs and dealing with 3 different singers, I find that switching the tube to FET ratio has different sweet spots for each singer. The LCT 940 has currently replaced my U87. Not to mention that it's damn sexy, to boot!
The MTP 940 CM is a crisp-sounding and beautifully designed mic. Amazing for live, but also don't be afraid to track vocals through these puppies. You'll be pleasantly surprised by their versatility."
The band's latest recorded performance, a bathroom cover of James Bay's smash hit "Let It Go," was done with an LCT 240
Links
---
Related content