Serenity West Recording
"LEWITT mics have this clear & crisp sound quality."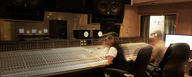 Serenity West Recording is a collection of high-end recording studios located off the Sunset Strip in Hollywood, California. Serenity West boasts a long client list that includes some of the biggest names in the business: Justin Bieber, The Black Eyed Peas, Nikki Minaj, Rihanna, Shakira, Britney Spears, Justin Timberlake, Lil Wayne, and many others. These studios also saw Adele record a track from her mega-hit, 21, with Ryan Tedder.
Serenity West Recording's Neve 1 is a haven for recording artists, writers, and producers of all kinds. This spacious private one-room building features a fully restored vintage Neve 8048, a large selection of classic outboard gear, a large live room, and ProTools 11 HD X as well as a grand piano, classic analogue synthesizers, and cutting-edge audio production plug-ins. It also, by the way, hosted a recording of its grand piano for the big LEWITT microphone shootout.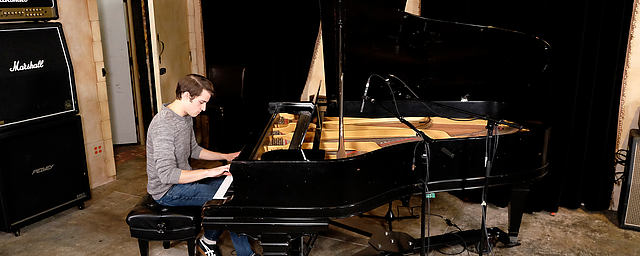 Head engineer Michael Peterson on the studio's experiences with LEWITT microphones: "We've been using the LEWITT mics for a few years now, and what we like about them is that they all have this clear, crisp sound quality and they're still silky. I especially like the LCT 340, and I use it on everything – I wish I had 40 of them."
Michael Peterson was also part of the LEWITT microphone shootout: "My favorite mic at the LEWITT mic shootout was the LCT 640 TS, since you can play around with the polar patterns and it was a lot of fun to hear the differences and see how well it works. I liked the LCT 440 PUREs we were using, too; they were really clean and crisp, which is what I like about LEWITT mics in general. We were running them into the Neve 1085's and straight into ProTools from there, which is all they need – no EQ, nothing."
Links
---
Related content