Blog
True love for great sound unites us. 
Feedback from Bryant Siono
He was Musical Director of the Backstreet Boys and worked with artists like Prince, Britney Spears, Kelly Rowland, and many others.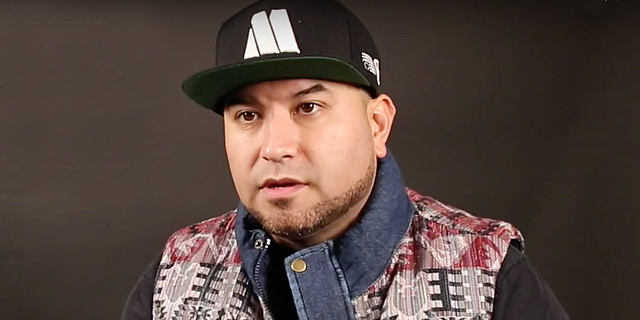 Bryant Siono, producer, musician, songwriter is in the business since he turned 18. Looking back now, his credits look very impressive, he was Musical Director of the Backstreet Boys worked with artists like Prince, Britney Spears, Jessica Simpson, Kelly Rowland and many others and most recently run Jennifer Lopez' "Dance Again" world tour as Musical Director. The official LEWITT endorser just sent us feedback about some the microphones he used lately and we most definitely don't want to keep that private ...
Bryant about the LCT 940:
"Now this microphone is special. This thing is like a chameleon. It covers a wide range of applications which most microphones can't do. I used it on Vocals first and – wow – talk about SMOOTH! I started out with it in FET mode. It had great presence without being harsh in the highs. Afterwards we went all the way Tube and wow again. One word: Richness. This mic really sounded outstanding. It kept the same presence but added so much warmth and body to it. It really does remind me of a Sony CG800 with less high end. Which is great, because I could always add that with a touch of EQ, but I like the fact that it is not as bright. Having a locker of great vox mic's like C12's and U87's this is exactly what I was missing, it's always great to have options and this is a very good one. We were tracking for a jazz record and were recording a nylon acoustic guitar. The mic was already set up from a session we did the night before on vocals so I was curious to see how this mic would work on the guitar. I set it on the 12th fret facing the center of the hole and put it right in the middle between Tube and FET thru a Neve1073. It was shocking how amazing the LCT 940 sounded. So much clarity again without being harsh in the highs. Just sweet sounding still big and full. This is my new favorite microphone."
Bryant about the LCT 340:
"I was immediately impressed by those microphones. I used them as overheads on drums in X/Y position and was really surprised at how smooth they sounded without losing the fullness of the cymbals and entire drum kit. I've used all sort of microphones for this application - AKG c414's, Neumann TML 103's and was recently using Neumann KM184's which I absolutely loved. Until I got those LEWITT's. I wanted to try them out on other acoustic instruments as well but I've been tracking so much drums lately that I don't even want to touch them. I have a feeling that they will excel in almost every application. I'm sure these microphones will be with me for life."
Bryant about the DTP 340 TT:
"These mic's are great. I tried them on toms and percussion and got awesome results – great low end without being muddy. I also loved the clarity on them, they picked up the attack of the drum really well. I love a mic that gets the 'smack' on drums and that is exactly what this mic does. They are definitely in the same league with mic's three times there price. Good Job LEWITT."
---