Blog
True love for great sound unites us.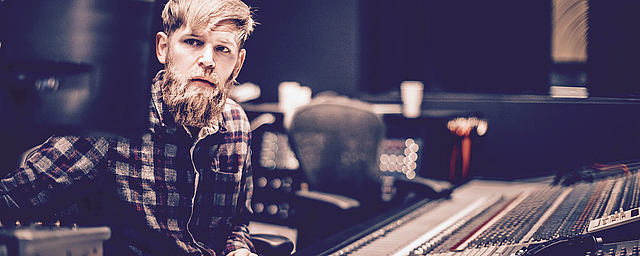 Joshua Brooks is an American producer, audio engineer, vocalist, and guitarist, currently serving as Hybrid Studios' lead engineer in Orange County, California. Joshua has worked with a number of top performers as well as hundreds of Los Angeles and Orange County's rising independent artists including Lamb of God, Of Mice and Men, Trivium, Soulfly, The Diamond Light, Jessica Muse, Sons of Texas, Bird & The War, The Shakes, and Your Favorite Color.
Joshua also has several television and film credits. He maintains his passion for writing music, and his works have gained recognition from top industry organizations. His music has been published by Riptide Music Group, and he is the proud recipient of an "Artist of the Year" award by Malibu Music Awards, a Billboard Chart Honorable Mention, and an "Artist of the Year" Nomination from the RAW Music Awards. 
[LEWITT] Joshua, tell us how you got your start, and how you got to Hybrid Studios.  
[Joshua Brooks] Oh yeah, I got my start essentially when I was in high school. I started playing music and touring around in little rock bands. I did some recording, and a lot of the guys in the bands would just dump it off on me when we were younger. For every band that I was in, I'd always be tracking our demos or scratch tracks, even our full-length albums at some point. Then I decided to make a career out of it because I enjoyed it. And I liked collaboration, which I feel is more prominent on the production side. So, I took that route and ended up moving down to Orange County in 2014. I was working for a buddy in Tustin, at a studio called ReAmp, which is great. They had an awesome console there for a long time. An old AMX, really rare actually. I somehow stumbled over to Hybrid Studios by chance, I think. We're friends on social media, and I wanted to come over and check out the gear they had. I got hired on the spot. There's this client that was super crazy at the time, and they threw me on him, and it worked out. They liked that, and I moved my way up the chain. 
[LEWITT] What is it about Hybrid Studios that you like better than other places you've worked? 
[Joshua Brooks] The business model is a little different than any studio in Orange County. It's a space where you can have a house engineer, which is me or one of the other assistants, and we're on your music either solely or with another producer. The thing about Orange County is that there is a lot of studios, but it's mostly in-house producers that own, run, and maintain them. They're pulling in their own clients. After I moved to Orange County from Los Angeles, where Hybrid's business plan was kind of the norm, they invited me, and I saw all the awesome gear and hit it off with the staff right away. They're very similar to me, personality-trait-wise. That was pretty cool. Cutting records here is a blast, so that's just icing on the cake, I think.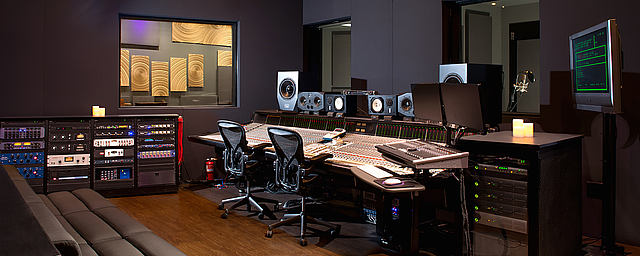 [LEWITT] You're saying awesome gear. What console do you use in Hybrid Studios, what chain are you using?
[Joshua Brooks] We have an SSL 4064 G+ in Studio A. It's an amazing console. The highlights of our outboard gear are the BAE Neve 1073's, API 3124's, as well as the UREI and Universal 1176's, LA2A's, LA4's, and LA3A's. Almost to the point of "you name it, we got it", but I wouldn't go that far. It's a pretty extensive rack in A. In Studio B we have the Manley Massive Passive EQ, the Manly SLAM, and Prism Sound Maselec MLA-2. We've got an SPL De-Esser which is pretty sweet, and then a 500-series rack with two Pultec EQP-500A's, a Shadow Hills Dual Vandergraph, ACME XLA-500, and then our console is an API "The Box", which is more of a summing mixer. 
[LEWITT] The missing part of the chain is now microphones. Tell us about your LEWITT microphones and what you like about them...
[Joshua Brooks] We got a ton of LEWITT stuff. My favorite is the LCT series, the LCT 840 and the LCT 940 are really cool. With the LCT 940, I like the FET option. I like running the FET on my kick drum, that's my guy for that, which is great. For kick drum, that's our only option right now. If I'm doing vocals, I'd use the Tube side.
[LEWITT] I see. So, are you using the LCT 940 and LCT 840 on vocals as well?  
[Joshua Brooks] Absolutely. Any pop track I do with a female vocal, I really like the LCT mics on. I usually use the LCT 840 because I don't need the option of a FET if I'm doing vocals, so that's my go-to on that. It's well-rounded and has that vintage characteristic of the older tube microphones and some awesome variables like the pad and the frequency cut-off, the different polar patterns; it's pretty nice. I brought the LCT 840 out in some comparison with a U67, and once the vocalists hear it, they say: "It's cool, I'm comfortable with this." It's beaten out Neumann and AKG at plenty of times.  
When we visited Josh at the Hybrid Studios, we took the chance to record a sample for our LCT 540 S with Erick Walls.
[LEWITT] You also have a DTP Beat Kit Pro 7, are you using that with your live stuff or in the studio as well? 
[Joshua Brooks] Actually both. There's the NAMM Party every year, and the DTP Beat Kit Pro 7 is what we use to mic up the kit. It's awesome. I love the DTP 340 TT tom mics. Especially the fact that I can throw these up in any setup situation and mic up toms perfectly.  
[LEWITT] When do you choose the DTP 640 REX over your LCT 940 in FET position? 
[Joshua Brooks] I usually put the DTP 640 REX inside of my kick drum, and what I use for a kick out is usually a FET mic, to get it right up to the shell, or sometimes I'll use a sub kick. They're two different purpose microphones, as far as what they're getting audio-wise. The inside mics get more attack or clap, while the outside mics are getting the body of the drum, the deeper the shell. In comparison, I'd say that I get more attack and that punch-in-your-face out of the DTP 640 REX, that I do with the FET, for sure.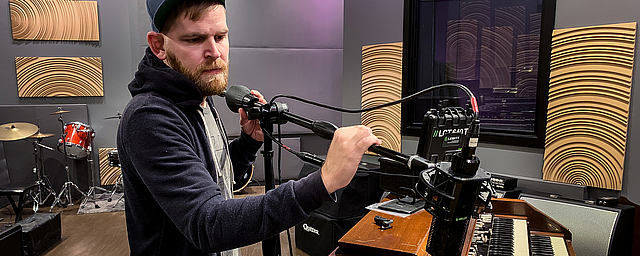 [LEWITT] You also have the LCT 640 TS. What do you use that for?
[Joshua Brooks] I've actually been using that as a room mic. It's got a great range on its polar patterns. We have two of them, so I've been using them as a stereo option on drums, and also when I do guitars where I need a duet room mic to pick up the high frequencies going on in the room. It's great because it's got a big wide pickup pattern, you can forward all the high transients without picking up too much of the room, and without letting the room eat too much of these frequencies. Especially on drums. The room at Hybrid Studios is tuned to a way where the high frequencies are kind of diffused and dissipated a bit, so when you want that stuff it's a little harder to get, and the LCT 640 TS is a great mic to capture it.   
[LEWITT] Are there any other comments you'd like to make about LEWITT microphones? 
[Joshua Brooks] I'll say that doing these live events for NAMM is always a difficult thing to do, because of the way that the room's set up. I'm talking about the cyclorama, for people who don't know about Hybrid Studios. There's a big giant cyclorama on the other half of the studios, for photos and stuff. We do these live events every year and put a band in there, and mic them up. It's a problematic thing, just the sound bouncing all over in there. Using the LEWITT setup, not only the DTP Beat Kit Pro 7 but also the vocal mics and everything that we had going on there, was the easiest time I've ever had, getting live music to sound good in that room. We were using all LEWITT mics, so I definitely have to give a tribute to that. I've never had that happen before in a live sound type of gig, and it was that easy to get a good sound where you don't have a bunch of feedback and a bunch of extra frequencies bouncing around everywhere. And I know that's due to the technology you're doing over there at LEWITT.
---