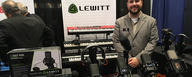 LEWITT at the AES convention
Spotlights on the DGT 450
The 139th AES Convention has run its course and left us with a tremendous number of innovative new products and promising solutions. LEWITT, too, once again threw itself into the cheerful fray together with US distribution partner AM&S to introduce its new products.
The LEWITT DGT 450 USB microphone took center stage and attracted a great deal of interest. The DGT 450 is a professional USB recording solution for PC, Mac and iOS. A dynamic range of 93 dB, 24 / 96 kHz, pre-attenuation and a high pass filter lay the groundwork for best-in-class recordings.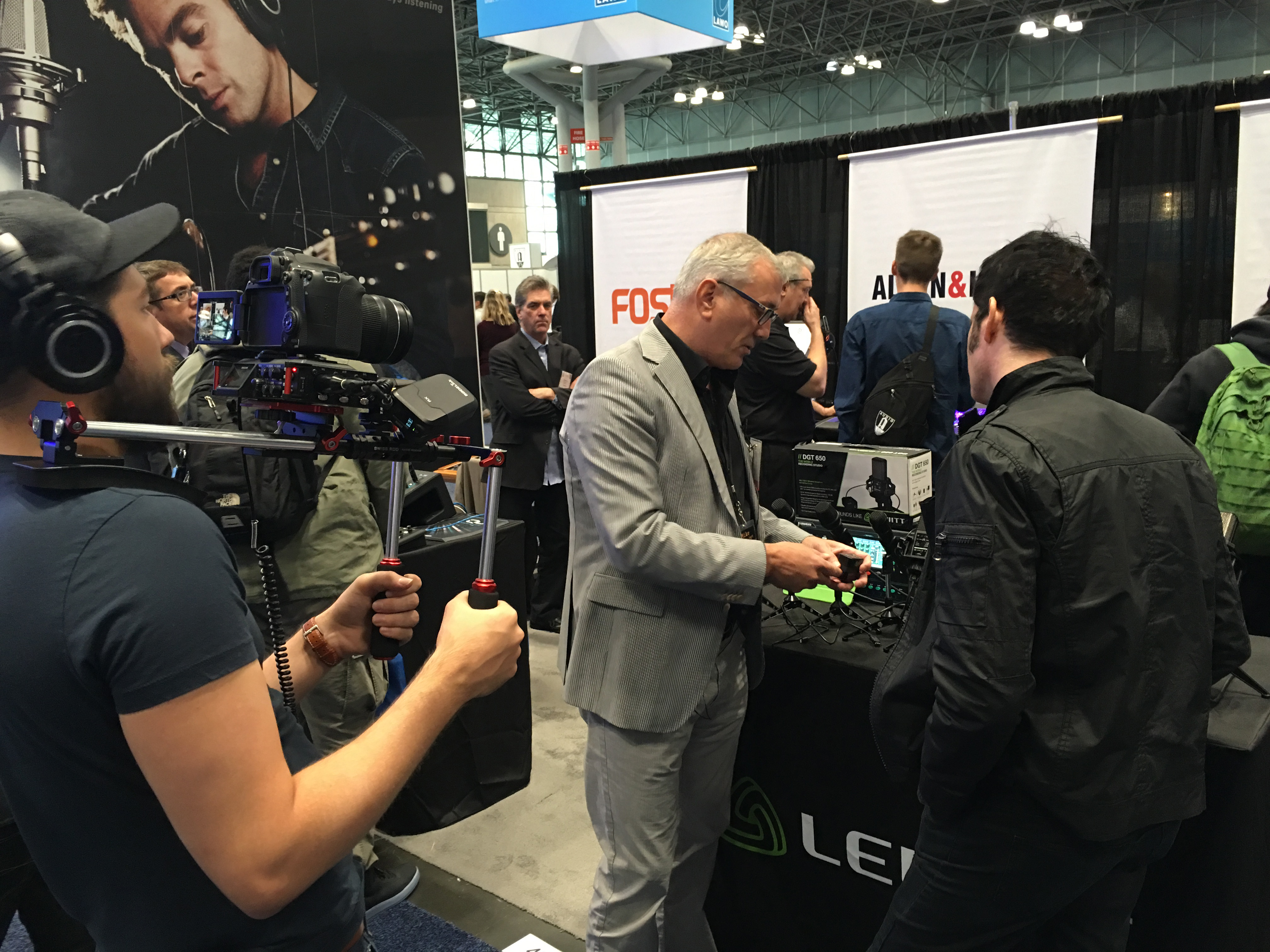 The DGT 450's feature set also includes asynchronous USB transfer, support of OS X Core Audio and ASIO for Windows, and the option to crossfade between zero-latency direct and tape return monitoring … all of which, packed into one single device, opens up a wide range of possible applications: recording vocals, instruments and live acts, for podcasts, and as your go-to YouTube microphone – as well as recording directly from your iPhone, iPad or iPod, to name just a few.
Alongside the other flagships of the LEWITT product range, there was also an opportunity to test the long-awaited updates to the MTP performance microphones MTP 250 DM, MTP 350 CM and MTP 550 DM – an offer that was gladly accepted by trade fair visitors and the press alike.
And like every year when leaving the AES, it was time once more to start looking forward to the Winter NAMM in Los Angeles. Rightly so, because there, LEWITT is set to introduce further interesting and innovative products!
Warren Huart interviewed LEWITT's Head of Sales Mike van der Logt for ProduceLikeAPro.com about the latest news on the DGT 450 and the DGT 650:
---
Related products