Blog
True love for great sound unites us.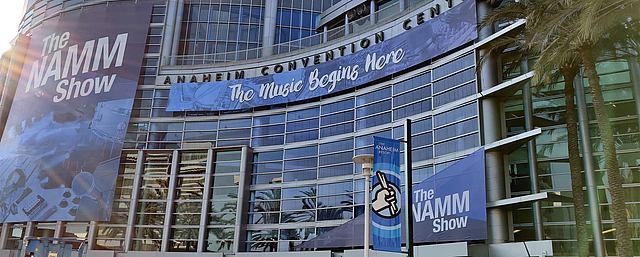 Every year, "The NAMM Show" is marked in our schedules. It's a great opportunity to meet all of you, get up to date on all the great companies and products out there, talk to you about music, audio, microphones, and our favorite burger spot around Anaheim.
This year, we revealed the first details of our newest flagship that is currently in development. It was a very special show for us as for the first time we didn't present a product, but instead, we gave some insights into our cooperative development process, Project 1040.

To meet so many enthusiastic and talented people always makes up for the rather stressful time we're having right before NAMM. We are very passionate about Project 1040, and we're happy to see you sharing that passion. It is great to be part of such a caring and helpful audio community. All of your feedback is valuable and appreciated.
Thanks to each one of you that stopped by our booth, talked to us via social media, or just watched part of the coverage.
You all make Project 1040 even more special.
---