Blog
True love for great sound unites us. 
LCT 240 PRO & LCT 440 PURE & MTP 440 DM
Pete Thorn recorded a full song only using LEWITT mics. Check out his video.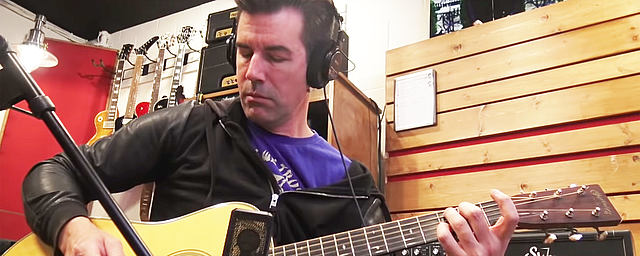 Pete Thorn recorded a full track with LEWITT mics, featuring the LCT 440 PURE, the LCT 240 PRO, the MTP 440 DM and the LCT 340. 
Here's what Pete says about the LEWIT mics:
"We've been using the MTP 440 DM dynamic microphone on snare drum and it just sounds nice and fat and yet cuts through and it sounds great on the electric guitar as well - I've used it as a single mic on one of the solos and on the guitar cabs blended with the LCT 440 PURE. It's a nice alternative to some of the usual suspects. 
We've used the LCT 340 on the high hat and on the ride cymbal - really great small-diaphragm condenser microphones!"
Listen to Pete's amazing track in the video below: 
---