Blog
True love for great sound unites us.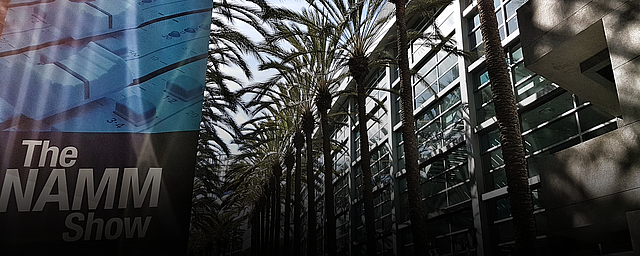 High-end precision meets home recording as we set the standard with the affordable LCT 040 MATCH and LCT 140 AIR.
Vienna, Austria – January 2019… Renowned as the new choice of discerning recording professionals, the extraordinary accuracy of LEWITT microphones is about to set new standards in home studios worldwide, as we launch our most affordable ever condenser mic.
Making its worldwide debut at the 2019 NAMM Show, in Hall A, booth 11110, the LCT 040 MATCH will be available as a single pencil mic as well as a stereo pair package. In addition, the LCT 140 AIR brings new heights of precision to recording engineers at every level.
Chosen and trusted by a worldwide community of elite audio professionals, the LCT range combines ground-breaking innovation with our hard-wearing Austrian craftsmanship. The result is an award-winning range of small and large-diaphragm condenser and tube microphones offering a truly modern alternative to older, traditional designs. Now, for the first time, that same level of our quality will be available to home studio owners wanting to record acoustic instruments, whose ambitions need never again be limited by their budget.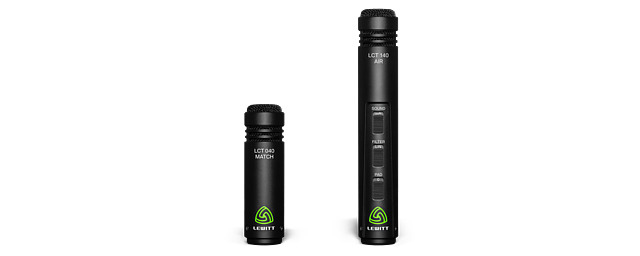 LCT 040 MATCH
Debuting at just $99, the LCT 040 MATCH offers the definition and pinpoint accuracy for which the celebrated LCT range is known, but with a new stripped-back, ergonomic design for maximum positioning flexibility even in the most restricted spaces. Inside the compact and sturdy metal housing, the custom-designed capsule is optimized with instant transient response for the natural qualities of acoustic instruments; ranging from acoustic guitars to drums and strings, every moment is captured in fine, crisp detail, with pleasant high-end.
Delivering the same exact performance and flexible functionality, the LCT 040 MATCH stereo pair retails for just $189. To guarantee flawless matching, we're using a custom-developed process which extensively analyses the microphones and couples those exhibiting identical behavior. This introduces new possibilities for studios striving to achieve the best possible stereo recordings of drum overheads, acoustic guitars or even choirs for a price not normally associated with this degree of precision.
LCT 140 AIR
Finally, with the new LCT 140 AIR, we once again set a new standard. Alongside the LCT 140 AIR's rich list of features, including exceptional off-axis sound suppression, pre-attenuation and low-cut filter, the SOUND toggle allows users to switch between a linear response or a nuanced, 'airy' mode for open, more characterful recordings. The LCT 140 AIR will debut at $149.
"We take great pride in the fact that LEWITT microphones are loved by an expanding community of high-profile engineers who want a modern alternative to old technology, and now we feel the time is right to bring the same design ethos to everyone who loves sound as much as we do," commented Roman Perschon, founder and CEO of LEWITT. "With the LCT 040 MATCH and LCT 140 AIR, more people than ever before will have the chance to experience LEWITT, and I can't wait to introduce them at the NAMM Show."
Hosted at the Anaheim Convention Center in California, USA, the NAMM Show will take place between January 24th and 27th 2019, where you gonna have the chance to test the new mic at our booth #11110, Hall A. 
---