Blog
True love for great sound unites us.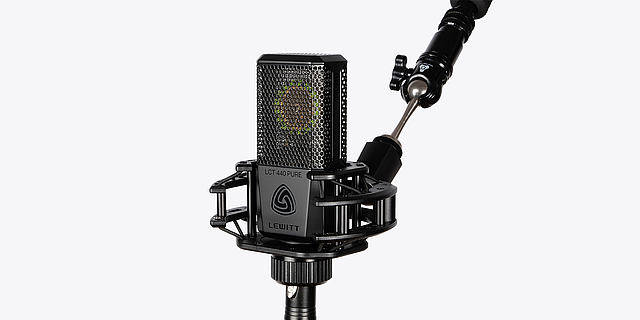 "The LCT 440 PURE does have a sound to it that is forward, open, and clear, but with a subtle richness to keep it out of the strident uber-bright realm.
Given that, there is no place or source where I would be hesitant to use the LCT 440 PURE. Despite its slimmed-down feature set compared to its siblings, it provides the LEWITT sound through and through.
This is an entry-level mic that no studio would ever outgrow! In fact, at this low price, I would recommend that beginners consider purchasing a pair of LCT 440 PURE models for dual-mic and stereo work. If you don't need multiple patterns yet, and you use your mic preamp and/or DAW for highpass filtering (gain control at the preamp isn't the same as a pad on the mic itself), you can get two wonderfully clean mics that will do great service in all sorts of applications for about the same price as a single LCT 450, and for far less than the fancier LCT models. 
With a price that fills in a tier below that of the previously least expensive LCT mic, yet offering great sound and a complete set of accessories in the box, the LCT 440 PURE is an exceptional investment in any studio's mic locker."
Links
---
---