Blog
True love for great sound unites us.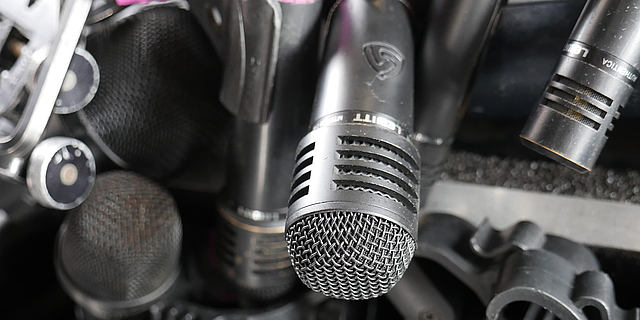 Sebastian Dural of Phantom DS music Studio visited Heinrich House of Heinrich House Studio and brought his LEWITT equipment for a microphone shootout in the context of two completely different recording philosophies. They were testing the LEWITT DTP 640 REX, MTP 440 DM, LCT 340 as well as two LCT 550 and compared them with AKG 414ULS. Heinrich shared his experiences in a very nice review on Facebook. 
Kick drum on the DTP 640 REX:
"In short, it's really hard to not make it sound good. Even if you have poor quality drums.
At first I complained: 'Sebastian, there's not enough low end, it sounds boxy. My Sennheiser e609 is much, much better.'
Seba replied: 'Oh yeah? Click… click… How about now?'
Me: 'I'm sorry. I'm a total zero.'
You can make it sound good and it doesn't matter if it's light pop or straight up death metal."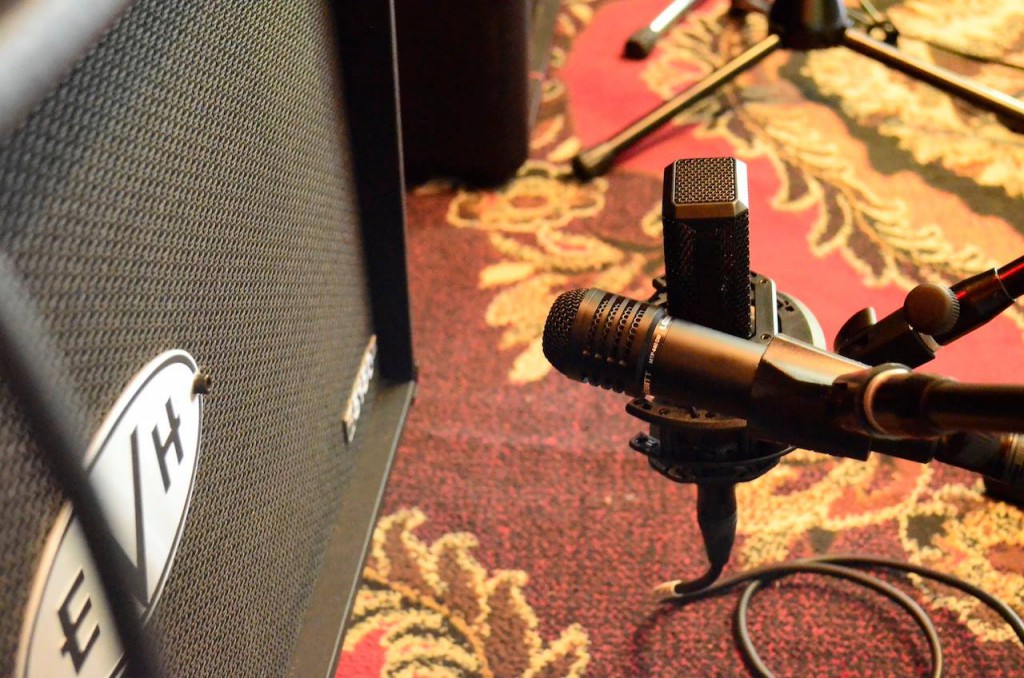 Snare drum/Guitar on the MTP 440 DM:   "There's no switches here. I see this microphone as a SM57 competition. We tried it on the snare drum and also a heavy driven guitar. It has a really pleasent low-mid, lower than SM57. And it is darker than Shure.
It fattened the sound of a snare and the final sound of guitars was massive. (You will hear that on the Horn Impaler EP)"
Toms on the MTP 440 DM:
"I will write here that those microphones have a lot of low-end. And they are very accurate when it comes to the attack. If I had to compare them to something else it would be Audix D2 or D4. And when we talk about the Audix then Lewitt has a much better mounting. Unfortunately it is a weakness of the Audix."
Overheads on the LCT 340 compared to the LCT 550:                                                    
 "I won't lie that we spent much time testing them. Unfortunately for them I had two LCT 550 and that's where the magic happens. 
Going back to the LCT 340. We put them as a stereophonic ambience X-Y and they sounded OK. That's it…
The LCT 550 is built using semiconductors and without a transformer. This kind of construction causes two very cool things: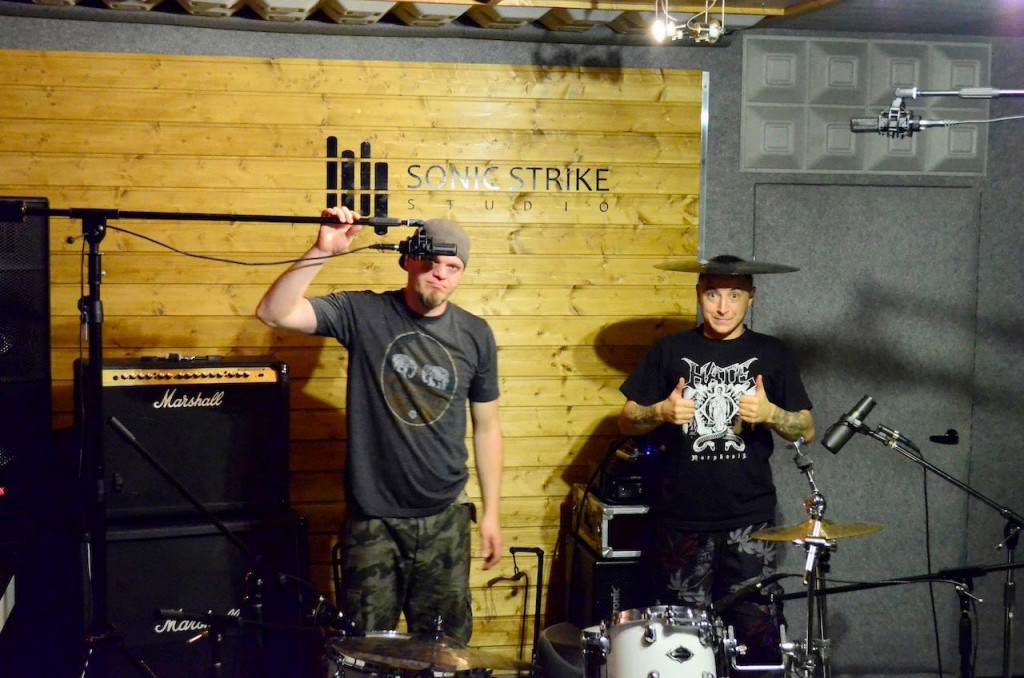 It is super quiet. There is absolutly no hum other than that made by the preamp and electricity.                                       
I recorded an ambience and out of couriosity I set the gain on my RME UFX almost on full and still there was no hum.Even with TL Audio which is known to be really noisy.
The second advantage that this construction gives is that every microphone sounds the same. You don't need to adjust them when you want to work in stereo. You just buy two microphones and that's it :)
Another thing is the digital control. First microphones with similiar features (AKG 414) had a curious problem.
Let's say you play live in the church. You have to go to the third floor and set the microphone to cut out the lowest frequencies. Then you go back and someone accidently cuts down the power. All the settings are lost after loosing the phantom power. You have to do everything again.
I don't know how it is today because I work with the old 414ULS which have the analog switches. LEWITT doesn't reset the settings. After pluging off the microphone, all the settings stay the same.
Another thing is that the LCT 550 has the option of detecting the distortion. If it gets too loud the logo of the microphone will start to blink in red color."
In one of the magazines someone wrote that it doesn't always work as it should but when we were using it and the drummer hit a rimshot, it worked just fine. The microphone started to blink.
[...]
The last thing is the grill. The idea is similiar to that in AKG but here is done much better. How many times was it that 214 or 414 fell on the ground after slipping from this plastic grey crap?
It's not possible with LEWITT. 
The microphone has a classic filter cutoff and a pad -6dB and -12dB.
The switching doesn't make any noise which is not very common when comparing to the other companies.
We have the only one characteristic - cardioid. And everyone knows that it works in 95% of the situations in the studio."
The sound:
"How to describe it?
Drums - fat, rounded, disgusting golems ready for war.
Guitars - fast and aggressive. As those mean football hooligans that will hit you and then run away :)
It is much better to compare it to the 414 than 214.
214 doesn't even have the start and you can put them back into the box as fast as possible.
414ULS is a studio standard and a dream of every sound engineer.
It is just a matter of taste. Whatever suits you best.                                                          
For sure the LCT 550 is a newer construction and a different idea for the sound."
Conclusion: "I can say about the LEWITT that they are fatter. They are much more modern sounding and have more attack.
They are not overly bright which I hate. As I mentioned before even with poor quality cymbals you can get a nice sound.
If you will have the opportunity to test those microphones, do it. I guarantee you that you will be pleasently surprised."
 
---