Volkan Öktem
"My first and only choice is LEWITT!"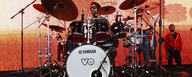 Volkan Öktem is a famous drummer who's recently been touring with Turkish superstar Tarkan. When not on tour with Tarkan, Volkan works on studio recordings and performs onstage internationally with various artists. 
As an eleven-year-old growing up in Izmir, Turkey, Volkan began playing drums with military musicians at the local Officers' Club. By age 15, the self-taught drummer was playing in a number of different rock and pop acts – including with Alpay, who was one of Turkey's best-known singers at the time. But because of his interest in jazz music, he also began gravitating towards jazz, playing gigs with great musicians such as pianist Tuna Ötenel and Janusz Szprot. In 1999, he found the perfect environment within which to nurture his own unique style when he and several other musicians formed "Laco Tayfa", which fuses traditional Turkish music with jazz, funk and reggae. He also played with Sertab Erener, winner of the 2002 Eurovision Song Contest, and performed on Askin Arsunan's album One a Day.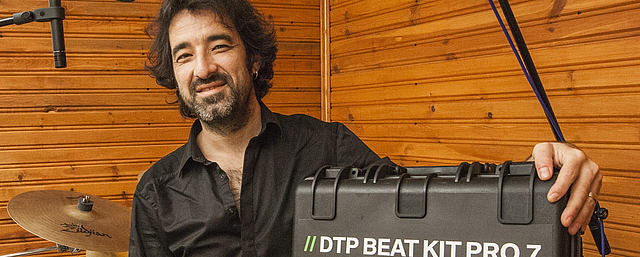 Volkan has by now played on over 100 records with numerous different artists including Sezen Aksu, Fahir Atakoglu, and Nilufer, and he has achieved great success working with a number of the world's top jazz artists – many of them Grammy winners – including Dee Dee Bridgewater, John Scofield, Bendik Hofseth, Muvaffak "Muffy" Falay, Elvan Araci, Dianne Reeves, Aydin Esen and Selcuk Karaman. 
On his experiences with the DTP Beat Kit Pro 7, Volkan told us:
"The only thing I cannot do without in a concert setting is the DTP Beat Kit Pro 7! When I first tested the Beat Kit Pro 7 in the studio, I was really impressed by its dynamic ranges. Then I decided to try it on stage too, and when I tested it, both I and my sound engineer were really enthused. The DTP 640 REX kick microphone has the features of both a dynamic and a condenser microphone – which is an awesome plus. Besides which, the tone and dynamics on the alto and snare drums are perfect! So for all my stage performances, my first and only choice is LEWITT!"
Links
---
Related content