Blog
True love for great sound unites us.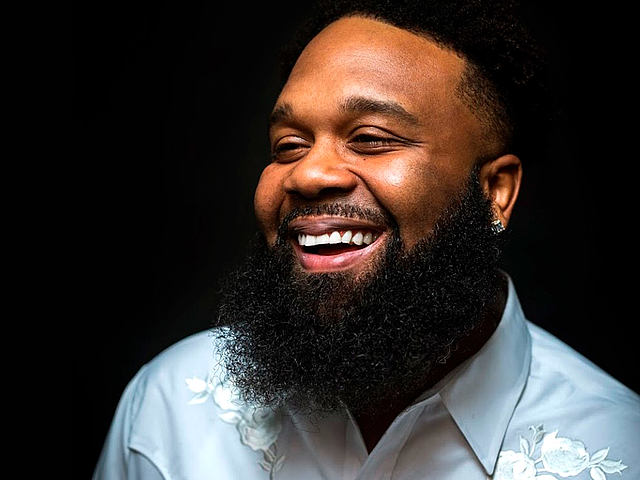 Blanco Brown is a singer, songwriter, and producer for such great artists as Pitbull, Chris Brown, and Childish Gambino before releasing his debut in 2019. 
His first record ranked number one in the Billboard country charts and rose into the top 20 Billboard hot 100 charts with his incredibly catchy tune, The Git Up. 
Blanco's Git Up Challenge went viral on TikTok and has been featured in more than 2.7 million videos there, with over 3.5 million videos that were made collectively with over 3.5 billion views. 
About your production process
LEWITT: What does your production process look like? What's the journey when you produce a track? 
Blanco Brown: Sometimes, I start with the track, and sometimes, I start with just the melody. I hum it, and I have someone strum it or I play it myself, just depending. I play guitar, but I'm not like the greatest. So it just depends on the mood. Sometimes, I'll play around with it enough to just to come up with something dope. Sometimes, I have a musician around me with great chops that I know will quickly pick up what I need. The lyrics come as I lay a melody on the actual track. Every song just about starts with just the melody, no words.
LEWITT: Do you have a musical collaborator or specific musicians that you rely on to interpret your vision for you?
Blanco Brown: Yeah, definitely. I have my go-to's, and it's only about four or five of us, and we just make it come to life. Even my dad played on my last album.
LEWITT: What do you use?
Blanco Brown: Well, usually, I start most riffs with a guitar, Fender being my choice. I just love my Stratocaster. I use my LEWITT microphone to record. I use a lot of elements in my sounds. I use a (Universal Audio) quad for my recording, and I work mainly out of Pro Tools for recording vocals and Logic for recording tracks.
LEWITT: Do you record in your home and then bring it to a studio to redo it?
Blanco Brown: I never really re-record anything. Whatever it sounded like with the noise and the background stuff is what it's going to be. I try to keep the levels down, turn off the fan, make it sound good sitting right in the room and trailertrap, it's crisp, but it got a little dirty to it. So I like the grit in.
Links
---