Blog
True love for great sound unites us.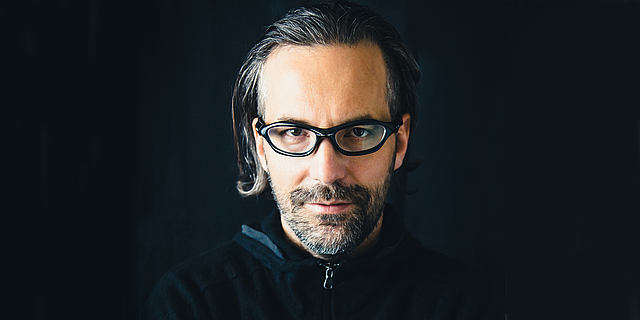 Marc Urselli is a freelance New York City-based 3-time Grammy Award-winning audio engineer, live sound engineer, music producer, mixing engineer, remixer, sound designer, composer, and musician. 
During the COVID-19 crisis, Marc reached out to us to ask if we could help him out with a DGT 650 to overcome the time he got stuck in London with no equipment. We talked with him about the current situation and how he tries to make the best out of it.  
[LEWITT] Can you give us some details on your improvised set up right now and the challenges of working from a hotel room? 
[Marc Urselli] Of course! I use a MacBook Pro with Pro Tools and loaded with all my favorite plugins by McDSP, Melda Productions, SoundToys, iZotope, IK Multimedia, HOFA etc and I use Adam Audio speakers during the day and at night I mix with a pair of OLLO Audio headphones and StealthSonics in-ear monitors. For recording, I'll be using the DGT 650 microphone & audio interface as soon as it gets here and I plan to get a small USB MIDI controller and then I have pretty much everything I need to mix, create and produce. 
[LEWITT] Can you find any positive aspects in the reduced setup? Can you focus better, or can limitations inspire creativity? 
[Marc Urselli] I think limitations can surely inspire. Unlimited tracks are bad for creativity ;-) 
The hardest part about focusing is doing so when you are confined to the same four walls. I personally get inspiration from being out, seeing live music, being exposed to different music, realities, people etc, so being inside all the time is not very inspiring to me, but we have to make the best of this situation and so I try to focus and be creative. 
[LEWITT] You said that you're working on your own music now - projects you've started a long time ago. How is it to revisit your old tracks, now you have the time? 
[Marc Urselli] It's interesting. It reminds me of how much I had loved working on these projects and brings back memories. 
The only good thing about this whole thing is that I have time for my own music and so, like I said, I have to try and make the best of the situation. 
[LEWITT] Any tip you'd like to share with fellow recording engineers you've learned out of this situation? 
[Marc Urselli] Well nobody could have ever expected the magnitude of this global crisis so I am not going to be too hard on other engineers or myself for not always carrying a microphone in case of an apocalypse...That said, had I known this was coming, I would have brought a lot more gear with me to the mountains!  
The one thing I did bring with me is hard drives with my projects and I have backups of those in New York as well so the one tip I will give everyone is to make sure you have a backup strategy and that your backup strategy is solid.
[LEWITT] Can you let us know more details on your backup strategy, especially now as you're disconnected from your home base? 
[Marc Urselli] Well, I always do cloud backups of everything, so that doesn't change based on location, as long as I have internet. In addition to that I backup projects to multiple GlyphTech hard drives. I use the small Atom SSD drives and I have 3 of them so that I can use them for projects and project backups. Everything needs to always be in at least 2 places and with my backup strategy it's usually in at least 3. 
Links
---