Blog
True love for great sound unites us.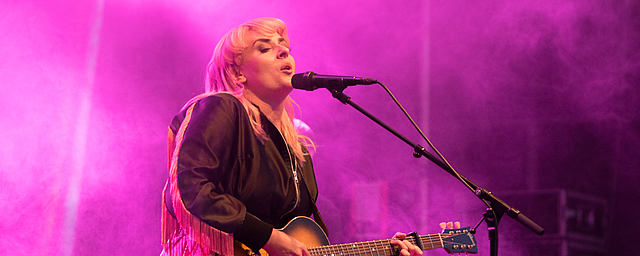 Eivør is a Faroese singer-songwriter with a distinctive voice and a wide range of interests in various musical genres running from rock to jazz, folk, pop, and European classical music. 
She's a prolific creator of music for TV and film productions, with composition credits including the Netflix US series Suits and the movies The Girl on The Train with Emily Blunt and Deepwater Horizon with Mark Wahlberg, as well as the TV series Downtown Abbey and The Last Kingdom together with Grammy-winning composer John Lynn. 
We've met Eivør and her team at their show in Innsbruck and accompanied the musicians to film some behind the scenes. 
The first interview of this series gives some insights into Eivør's tour life.
After the interview, Eivør performed exclusively for us her song "Bridges", which was released on her 2015 album of the same title. 
As a FOH engineer, Hallur Jonsson is an essential part of Eivør's live shows. Now you can learn from him about the thirty-channel live tour setup for Eivør, how to add extra grit to live drum sound and why the LCT 640 TS is an absolute overkill for hi-hat – no remorse.
---