Blog
True love for great sound unites us.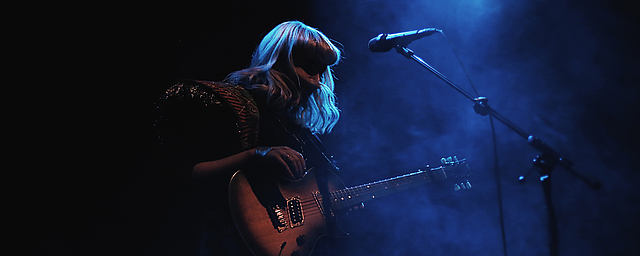 Eivør is a Faroese singer-songwriter with a distinctive voice and a wide range of interests in various musical genres running from rock to jazz, folk, pop, and European classical music.
She's a prolific creator of music for TV and film productions, with composition credits including the Netflix US series Suits and the movies The Girl on The Train with Emily Blunt and Deepwater Horizon with Mark Wahlberg, as well as the TV series Downtown Abbey and The Last Kingdom together with Grammy-winning composer John Lynn. Eivør's most recent work was for Sony's game God of War, thanks to which her vocals and music have now been heard in millions of gamers' homes! 
As a FOH engineer, Hallur Jonsson is an essential part of Eivør's live shows. And since they've been touring with a selection of LEWITT microphones since 2017, we recently sat down with Hallur to talk about their experiences with these microphones.
[LEWITT] How long have you been in sound engineering, and who have you worked with?
[Hallur Jonsson] I guess you could say I started working as a sound engineer in 2012. Up to then, I'd just been mixing my own music in a studio, but then I got tricked into mixing a friend's band live. Eivør was in the audience at one of the shows, and she called me the morning after and asked if I'd be up for doing sound for her at the same festival – and I've been doing FOH for her ever since.
[LEWITT] You've been using LEWITT microphones on tour with Eivør. How did that come about?
[Hallur Jonsson] I got the opportunity to try out a few LEWITT mics on a UK tour in 2017. The first night we used them was at Bush Hall in London. I could immediately sense LEWITT's quality, and now that we've been using LEWITT for well over 50 shows, I can't imagine not having them. They've become part of our sound!
[LEWITT] Of all the LEWITT microphones you're using on the tour, which one's your favorite?
[Hallur Jonsson] It's difficult to say. Obviously, the two MTP 940 CM mics are huge favorites. I use one for Eivør and one for Høgni on backing vocals and drums. I have both of them set to supercardioid, which is a brilliant feature to have. I could actually list all of the microphones as my favorites, but the MTP 440 DM is definitely right up there at the top: never has it been easier to get a snare drum to sound great. I also used an LCT 440 PURE for vocals at a semi-acoustic show in Dortmund earlier this year, and I was blown away by its performance.
[LEWITT] Tell us a bit about the LEWITT mics. How do they compare to other mics you've used in the past?
[Hallur Jonsson] The overall experience has been that they just make my job easier, with less processing needed to get things right. The MTP 940 CM is the perfect vocal mic for the setup we have.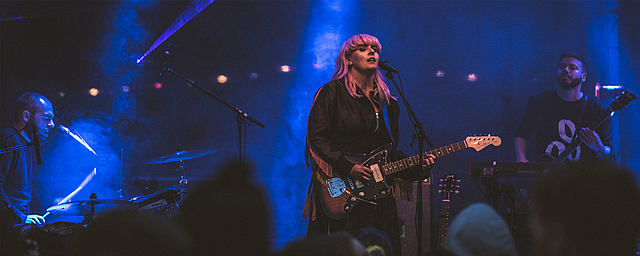 [LEWITT] Are there any features that the LEWITT mics do compared to competing products?
[Hallur Jonsson] LEWITT strikes me as a highly innovative and creative pro audio company – doing a lot of things competitors don't dare to do, but at the same time sticking to certain classic values in terms of design and sound. That's a blend I'm definitely looking for, and it's why I'll continue to follow what LEWITT does in the future
[LEWITT] Any final comments?
[Hallur Jonsson] Check out Eivør on tour! Tour dates at www.eivor.com
A list of the microphones I use on tour:
1 x MTP 940 CM - Eivør lead vocal 
1 x MTP 940 CM - Hogni Drummer 
2x MTP 440 DM - snare drum & guitar amplifier
1x LCT 440 PURE - guitar amplifier (and sometimes as extra vocal mic)
2x LCT 640 TS - close overheads
2x LCT 340 - tall over heads
1x DTP 340 REX. - Kick inside 
1x DTP 640 REX. - Kick outside 
1x DTP 340 TT - Floor Tom
Links
---