Blog
True love for great sound unites us.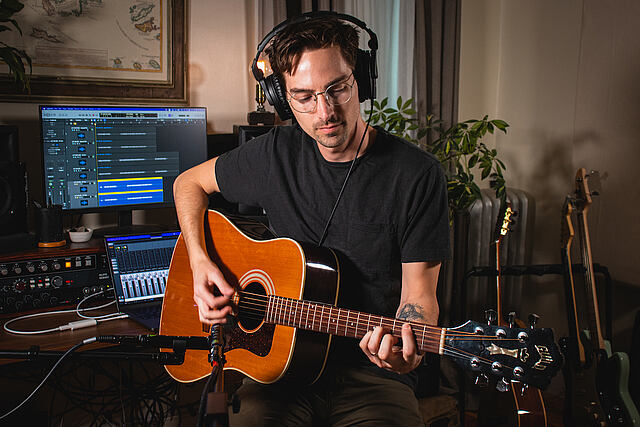 In this blog, I'm going to be talking about recording acoustic guitar and how to overcome the challenges of working in a home studio. We'll talk about bad room acoustics, environmental noise as well as microphone choices, placement and recording levels and I'll also share one of my favorite mic techniques.  
Also, check out this video about how to record acoustic guitar at home.
Minimize environmental noise
One of the main issues you'll have to contend with in most home studios is environmental noise (ex. Air conditioners, laundry machines, neighbors making noise). The best way to mitigate this problem is to choose the time of day wisely, paying attention to when these environmental noises are most likely. If you can learn your neighbor's laundry schedule—you can work around it! 
Additionally, you'll want to choose the room you record in wisely. If you are able, choose a room further from the front door and living room—places that will likely be sources of noise.   
For more ways to manage environmental noise, check out how to improve your audio recordings at home.
---