Blog
True love for great sound unites us.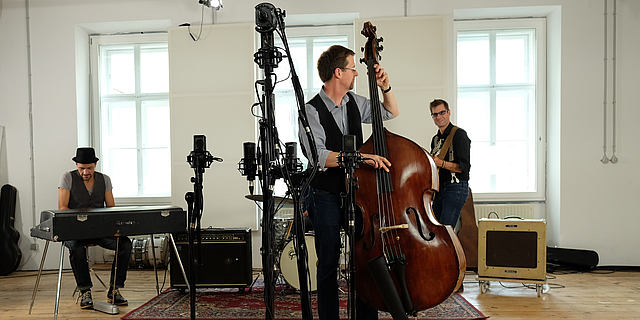 Kevin Becka, co-director and instructor at The Blackbird Academy in Nashville, has tested the LCT 640 TS for Mix Magazine.
Conclusion: "The LEWITT LCT 640 TS is an affordable mic that you will use all the time. The Dual Output Mode is so incredibly useful, I can't see any reason not to engage it every time you record with the mic. When you have such a sonically excellent condenser like this under $900 and then add in the unique feature set, you have to try it; what have you got to lose? "  
Read the full review on mixonline
Infos about the Autor: Kevin has worked as a recording engineer with the top names in music including Kenny G., Quincy Jones, Michael Bolton, George Benson, George Lynch, and more. As an experienced educator, Kevin is currently the co-director and instructor at The Blackbird Academy in Nashville. Since 2003, Kevin has been the technical editor of the industry-leading Mix Magazine. He is a voting member of The National Academy of Recording Arts and Sciences (NARAS), the Country Music Association (CMA), and the American Society of Composers, Authors, and Publishers (ASCAP.)
---