Blog
True love for great sound unites us.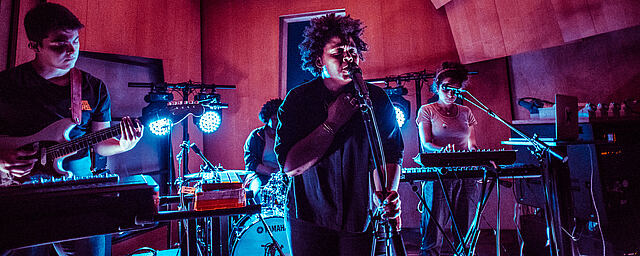 Dutch-Zimbabwean artist Rina Mushonga released her second album 'In A Galaxy' on 15.02.2019. We've sat down with her after the most recent Clash Live at Metropolis session and asked her about the experiences she's made in the recording process of her music:  
"I think when I was recording my first album, I was still learning what my sound was going to be and I think if I have to give any tips to people that starting out and recording their first album is: Don't let anybody pressure you on time. It's your thing and it's gonna be out there forever so don't let anybody push you.  
I had to learn how to stand up for myself and I think that happened in the second album. I think it's ok to improve as you work and as you grow as an artist and you can see that sort of timeline. And I can listen back to the first album and there's some real jams on there still, but without that, the new album would probably not have been what it is now" 
Here you can listen to the Rina Mushonga's song "Narcisc0" 
---