Schon Emmanuel
"I find myself carrying my mics everywhere I go!"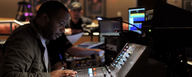 Schon Emmanuel is an extraordinary engineer specialized in monitors and FOH. Emmanuel, who comes from a recording studio background and trained at Kingston University in England, had his first gig with the renowned jazz saxophonist Courtney Pine. As a monitor engineer mixing jazz artists' in-ears, Schon used ambient mics and developed recording techniques to be used for live monitors. Courtney and the band were so impressed with Schon's work that they spread the word, putting Schon on the road to a world-class reputation. He went on to do monitors for Craig David as his personal engineer, later on mixing Craig and the entire band. Then came Anita Baker and Al Green. Schon submixed the orchestra for Jay-Z on his European tour (monitors as well as mains), and he then became known as the go-to guy for mixing choirs.
With Billy Ocean, he also started out as a monitor engineer, and then he wound up mixing both FOH and monitors for a corporate gig. Billy didn't realize he was doing both; he loved the audience sound, and when he found out that it was Schon, he asked Schon to switch to FOH. Schon is currently once again on tour with Billy. 
Schon's mixing philosophy is based on picking the correct mic for the correct source: "This minimizes having to add or take away EQ – in turn minimizing phase shift anomalies and more. So if you get things right at the source, you're job is more or less is done." 
Schon has also worked with a large number of US gospel artists such as Israel Houghton and the New Breed, Donnie McClukin, Kirk Franklin, Joyce Myer, Donald Lawrence, Tye Tribbett, CeCe Winans, Marvin Sapp, TD Jakes, Fred Hammond, and others. When there's call for a first class FOH engineer, one of the first people they ask is Schon Emmanuel.
Schon has done projects with A$AP Rocky, Billy Ocean, and Alexander O'Neil Daley using his LEWITT microphones.
Schon on his experiences with LEWITT mics:
"I love my LCT 550s. They give my drums the 3D that other large-diaphragm condensers don't when used as overheads. The LCT 240 was a revelation on my 2nd snare. The highly tuned drum popped – the mic did not. I'd been a big fan of the EV 468 mic on toms, but when I first used the LEWITT DTP 340 TT, there was no going back. Listening to the drums in the mix, they sound so natural. Not hyped or scooped ... and in my world, NATURAL IS A GOOD THING.
The DPT 640 REX kick drum mic is beautiful. Though I do use a lot of technology, I look for the natural sonic characteristics. There's nothing like a well-tuned drum with a mic that picks up the natural sound. I want my mics to amplify what I hear – not color the tone or sound. Which is why I love the LEWITTs: they're transparent and a much better tool."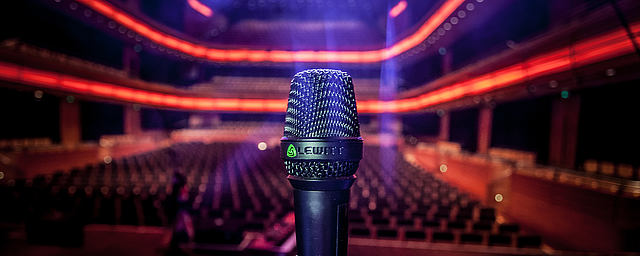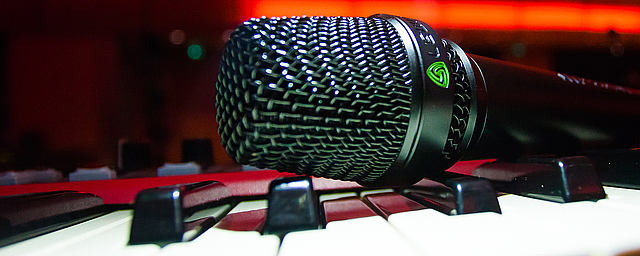 Photo © Schon Emmanuel
"Lee Everett, one of the other engineers, introduced us to the handheld MTP 550 DM, and we use them on vocals – they're fantastic. They have great feedback rejection. I don't have to "tame them" like I do with the other brands of mics we were using. So I'm looking to purchase a few more to replace what we currently use. I did an A/B test, and the LEWITT MTP 550 DM is now my first choice.
I find myself carrying them everywhere I go, because I just need to know I have my LEWITT microphones on hand."
---
Related content