Capture every detail.

LCT 540 S
1" true condenser studio microphone
Self-noise below the threshold of human hearing 
Ideal for extreme processing
Low-cut filters and attenuation
Cardioid polar pattern
On stock. Free shipping to until . Prices include VAT.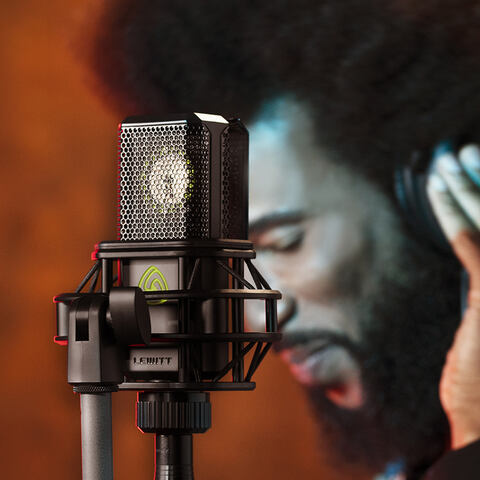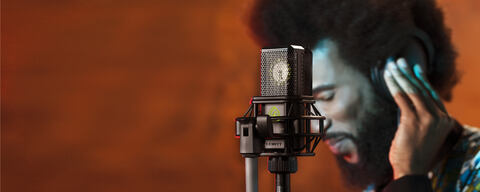 Experience a whole new level of musical detail.
Our unique approach towards electronics and capsule design makes the microphone better than human hearing. With the LCT 540 S, we set a new benchmark in terms of capturing fine-grained details of your recording source. Record details of your voice and instruments that usually wouldn't even be audible. Make every detail count.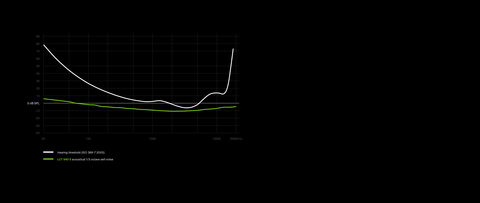 Self-noise values below the threshold of human hearing.
Our hearing threshold is very frequency-dependent. It is less sensitive towards low and very high frequencies and most sensitive around 2 – 5 kHz. With our specific and unique approach towards circuit and capsule design, we were able to realize self-noise that'll stay below the threshold of hearing across the entire frequency spectrum.


Fit for extreme processing.
With its cutting-edge circuit and capsule design, the LCT 540 S  features an impressive dynamic range of 132 dB to capture everything from loud to subtle. You won't hear the self-noise of the mic even after heavily compressing the signal. Material recorded with the LCT 540 S is fit for extreme processing.
Reviews
Musicradar.com
"This cardioid condenser shows its quality right away, sitting effortlessly next to a mic more than twice its price across a range of sources. For vocal work it ticks all the boxes, possessing great clarity along with an easily worked proximity buildup, a smooth high end and all the low-end richness you need for voiceovers or in-your-face breathy vocals. The condenser mic HF lift is subtle and free from phasey peaks, keeping sibilance natural and easily controlled."
Robbie Stamp
Recording Magazine
"It's not too crisp, has zero muddiness, and is best described as detailed, full, and musically honest. [...] Also, due to its clean nature, the LCT 540 S makes not only an incredibly detailed vocal mic, but also a great closeup/intimate mic on the quietest of sources."
Paul Vnuk Jr.

Sound on Sound
"Given that it is a mid-priced mic with a somewhat lower price tag than I expected from its performance, the LCT 540 SUBZERO represents extremely good value and is capable of taking on a wide range of recording tasks."
Paul White


Perfect match technology.
Every single LCT 540 S undergoes a series of measurements followed by adjustment of the polarization voltage to achieve the same sensitivity in every LCT 540 S we will ever produce. This way, you can form a pair when you buy another one later on. 
Need help finding the right microphone for you?
Specifications
Type

Condenser, externally polarized
Acoustical operating principle

Pressure gradient transducer, externally polarized
Transducer Ø

25.4 mm, 1 in
Diaphragm

3 micron gold sputtered Mylar
Polar pattern

Cardioid
Frequency range

20 ... 20,000 Hz
Sensitivity

41 mV/Pa, -28 dBV/Pa
Self-noise

4 dB (A)
Max. SPL for 0.5 % THD

136 dBSPL, 0 dB attenuation
Signal / noise ratio

90 dB (A)
Dynamic range

132 dB (A)
Attenuation

0 dB
-6 dB
-12 dB
Low-cut filter

linear
80 Hz (6 dB/oct)
160 Hz (6 dB/oct)
Internal impedance

68 Ω
Supply voltage

48 V ± 4 V
Current consumption

3.6 mA
Microphone enclosure

Zinc die cast
Connector

Gold-plated 3-pin XLR
Microphone dimensions

158 x 52 x 36 mm, 6.22 x 2.04 x 1.42 in
Microphone net weight

371 g, 13.1 oz
Show more
Microphones measured according to: IEC 60268-4 | Phantom power according to: IEC 61938 | Noise measurement according to: IEC 60268-1