Blog
True love for great sound unites us.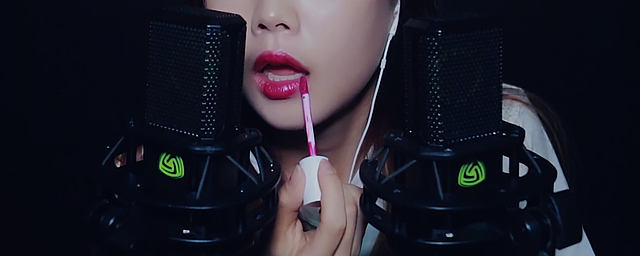 ASMR is one of the hottest trends on YouTube right now. In this article, we want to give you a complete guide on how to start your ASMR channel and give you helpful insights into ASMR, the right equipment, and tips & tricks on how to get a better ASMR sound in general.
But let's start with some interesting facts.
Definition - what is ASMR? 
The term ASMR stands for Autonomous Sensory Meridian Response which those who experience it often described a tingling, static-like sensation that refers to a relaxing, often soothing feeling which spreads from the scalp and moves down the back of the neck and upper spine. That stimulus could be anything, but over the past few years, a subculture has developed around YouTube videos and their growing popularity. 
This "head tingling" as some call it, is caused by pleasing images and gentle sounds like whispers, accents, and crackles. For example, maybe you've experienced feeling sleepy or relaxed while getting a haircut or hearing someone explain something to you slowly and gently. Sounds from nature are also a good example. 
As a matter of fact, over the last years more and more people are getting interested in ASMR which can be measured when you have a look at how many people were searching for ASMR every day on YouTube over the last years.  
How do ASMR videos work? 
According to an ASMR study from the University of Sheffield and Manchester Metropolitan University, the videos are often used to fall asleep, relax or relieve stress. 
Dr. Poerio said: "Our studies show that ASMR videos do indeed have the relaxing effect anecdotally reported by experiencers – but only in people who experience the feeling.
This was reflected in ASMR participants' self-reported feelings and objective reductions in their heart rates compared to non-ASMR participants.
What's interesting is that the average reductions in heart rate experienced by our ASMR participants was comparable to other research findings on the physiological effects of stress-reduction techniques such as music and mindfulness."
Dana Park, a popular producer of ASMR videos who started her channel Dana ASMR back in 2013 explains: "My viewers and listeners watch my videos when they want to relax, fall asleep, or even just focus on something.  
Many of them tell me that my videos have helped them with anxiety, depression, and insomnia. Others tell me that ASMR videos make them feel very relaxed and cozy, so they watch them at the end of the day before going to bed.  
I wouldn't say that these videos are guaranteed to help you with anything, but I've gotten lots of feedback from people who've told me that they help them to feel better. And this feedback from people is one of the main reasons I've kept doing ASMR videos." 
Dana Park first encountered ASMR when she was in high school, having a hard time sleeping due to the extreme stress of preparing for university. So she searched for relaxing sound videos on YouTube and ended up falling asleep within 5 minutes after listening to her first ASMR video.  
After this experience, she fell in love with ASMR!
The video below shows one of her "best tingle compilations", which brings us to the topic of what ASMR artists do in their videos.
---