Blog
True love for great sound unites us.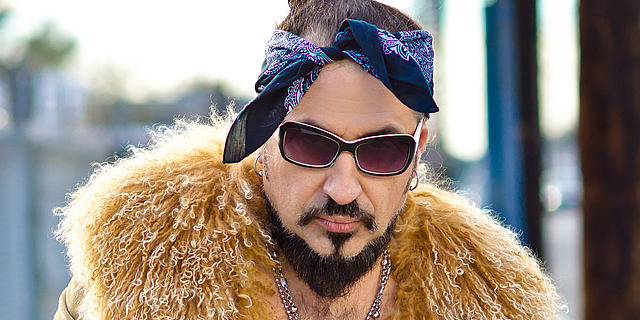 Supersonic Blues Machine is the magic merger between drumming legend Kenny Aronoff, bassist/producer Fabrizio Grossi, and the award-winning guitarist/lead singer Lance Lopez.
The band was born in 2012, when Lance Lopez was planning a visit to Los Angeles to record a new album and producer Fabrizio Grossi suggested they hook up and work on some ideas. The day-and-a-half studio whirlwind that followed resulted in three songs that became the foundation of an exciting new supergroup.
In his prolific career as a producer, mixer, and bass player, Fabrizio Grossi has worked across a wide, eclectic array of styles with some of the finest musicians around today, running from Steve Vai to Tina Arena and from Nina Hagen to Alice Cooper, as well as Glenn Hughes, Dave Navarro, George Clinton, Joe Bonamassa, Leslie West, Zakk Wylde, Ice-T, Slash, and Paul Stanley, to name just a few.
As a young Texas guitar prodigy, Lance Lopez shared the stage with the likes of Johnnie Taylor, Lucky Peterson, and Buddy Miles. And as a guitar-slinging solo artist, he's gone on to create a whole slew of fire-breathing, post-SRV-meets-Hendrix blues-rock albums.
The third part of the band's core is Indiana native drummer Kenny Aronoff, who brought along his experience working with a huge collection of artists such as John Mellencamp, Smashing Pumpkins, Meat Loaf, Brandon Flowers, John Fogerty, Red Hot Chili Peppers, Joe Cocker, and a host of others.
We sat down with Fabrizio to talk about his band Supersonic Blues Machine, their gig at the Notodden Blues Festival, and his experiences with LEWITT microphones.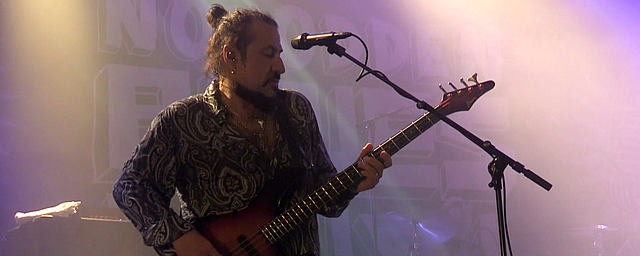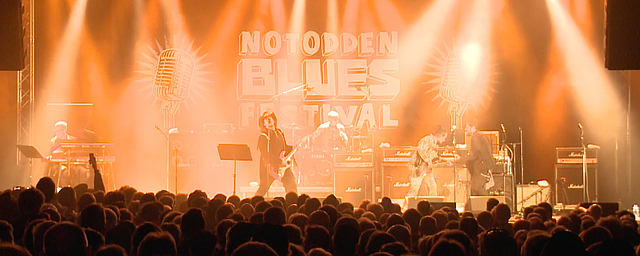 [LEWITT] Tell us a little bit about Supersonic Blues Machine…
Supersonic Blues Machine is a power trio of Lance Lopez on vocals and guitar, Kenny Aronoff on drums, and myself on bass. We decided to do something that bands in the '60s used to do – you know, going out, playing music, and bringing along friends who you can interact with, and kind of jamming over your own material. And we're blessed to have a lot of good friends with us on the first record: we recorded it with Billy Gibbons, Robben Ford, Eric Gales, Warren Haynes, Chris Duarte, and Walter Trout. They're not necessarily members of the band, but they are members of our extended family. We always wanted to create something like a house band to play our records and our songs, and to have our friends come in and jam with us. So every time we play it's different, and that keeps it all really fresh.
[LEWITT] Next to Supersonic Blues Machine, you're also all working on lots of other projects, so there's not a lot of time for rehearsal. How do you handle that?
All the guys who play with us are monster musicians, so they can definitely handle the pressure – not rehearsing or maybe going through some stuff only once, and then just bringing it onstage and letting it happen. Sometimes we have 2 or more guitars, keyboard, and everything – so more than for us, it's a challenge for the sound engineer, since it can be a lot of work. But with today's technology, we can manage that, and we've definitely had a lot of help from the companies we work with: from our in-ear monitoring to microphones, microphone positioning, instruments being properly set, the crew … and that definitely helps a lot in these kinds of circumstances.
[LEWITT] Last year, Supersonic Blues Machine was headliner at the legendary Notodden Blues Festival in Norway, the largest blues festival in Europe. Please tell us about it...
The Notodden Blues Festival in Norway was quite an experience. It's like when you're a kid and go to Disney World, and for a couple of days, you're just living all things Disney. That's pretty much what's going on in Notodden. That town revolves around the blues – there's a blues museum, there's a blues studio, a blues café. Who'd have thought Norway would be a cradle of the blues? But the knowledge and the passion of the people there was incredible, and the last thing that we would've expected was such a warm reception by the fans. That environment created the setting for an incredible night, and everybody performed incredibly. There was this incredible vibe – it was just magic.
---