Blog
True love for great sound unites us. 
Lance Lopez
Supersonic Blues Machine is the magic merger between drumming legend Kenny Aronoff, bassist/producer Fabrizio Grossi, and the award-winning guitarist/lead singer Lance Lopez.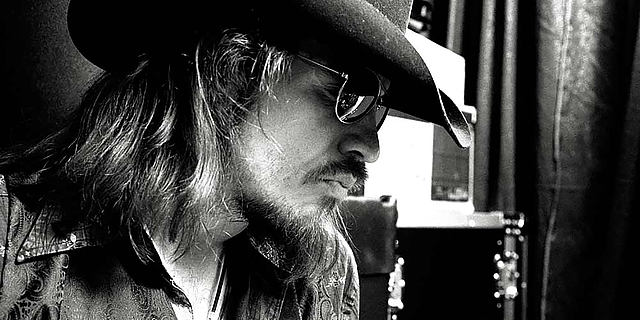 Supersonic Blues Machine is the magic merger between drumming legend Kenny Aronoff, bassist/producer Fabrizio Grossi, and the award-winning guitarist/lead singer Lance Lopez.
The band was born in 2012, when Lance Lopez was planning a visit to Los Angeles to record a new album and producer Fabrizio Grossi suggested they hook up and work on some ideas. The day-and-a-half studio whirlwind that followed resulted in three songs that became the foundation of an exciting new supergroup.
In his prolific career as a producer, mixer, and bass player, Fabrizio Grossi has worked across a wide, eclectic array of styles with some of the finest musicians around today, running from Steve Vai to Tina Arena and from Nina Hagen to Alice Cooper, as well as Glenn Hughes, Dave Navarro, George Clinton, Joe Bonamassa, Leslie West, Zakk Wylde, Ice-T, Slash, and Paul Stanley, to name just a few.
As a young Texas guitar prodigy, Lance Lopez shared the stage with the likes of Johnnie Taylor, Lucky Peterson, and Buddy Miles. And as a guitar-slinging solo artist, he's gone on to create a whole slew of fire-breathing, post-SRV-meets-Hendrix blues-rock albums.
The third part of the band's core is Indiana native drummer Kenny Aronoff, who brought along his experience working with a huge collection of artists such as John Mellencamp, Smashing Pumpkins, Meat Loaf, Brandon Flowers, John Fogerty, Red Hot Chili Peppers, Joe Cocker, and a host of others.
And long before Supersonic Blues Machine was even a twinkle in their eyes, the seeds for it were sewn in an encounter with Billy F. Gibbons...
[LEWITT] Lance, back when you where sixteen, you struck up a friendship and mentorship with Billy Gibbons of ZZ Top. Can you tell us how that came about?
[Lance Lopez] My relationship with Billy Gibbons began many years ago when I was performing in a small club in Dallas, Texas called the Greenville Bar and Grill, which was a very well-known hangout for a lot of musicians and had a famous Monday night blues jam session. Next door to the Greenville Bar and Grill in Dallas, there was a very famous Italian restaurant called Terilli's. That night, Billy was eating at that restaurant and I was performing at the Monday night blues jam session, where I played an all-Jimi Hendrix set.
I guess Billy heard me playing though the wall. While he was having dinner, he said: "Someone's playing Jimi Hendrix," and he got up and came to see me. So when I walked off the stage, the owner of the Greenville Bar and Grill was waiting. He grabbed me and said: "Someone's in the back and needs to talk to you right now," and he took me back to meet Billy.
That was when they'd just released their Antenna album, and it was quite an exciting moment, coming face-to-face with someone I'd idolized for so long. I'd listened to the Eliminator album when I was a kid – it was one of the first rock albums that I owned. So the Eliminator album was a very huge part of my childhood; really, that whole period of ZZ Top was. And then, through my guitar playing, I discovered their early records, and it was pretty phenomenal for me when I eventually realized that they'd all been recorded in my backyard.
To come face-to-face with Billy, who heard me playing and told me that he had to see me and that he'd known Jimi Hendrix … meeting him was just really cool. Billy was living in Dallas at the time, so from that moment on, I saw him around. We hung out quite a bit, and he schooled me in blues history and music. It was a very cool period for the Dallas scene, in the early-mid nineties, and it was a cool period for ZZ Top, as well. I'm really very fortunate and blessed to have Billy as a friend and a mentor.
[LEWITT] And now Billy joins in sometimes with your band when you're touring worldwide with the Supersonic Blues Machine?
[Lance Lopez] Absolutely, so it's very cool to see how that friendship developed, and it came to fruition with Supersonic Blues Machine. It's cool for both of us to have arrived at this point.
[LEWITT] When you're on tour, you bring along your own guitar, amplifiers and cables, of course – but you also like to bring along your own microphone. Can you tell us which mic that is and why?
[Lance Lopez] I love to bring my MTP 550 DM with me everywhere I go. It's my go-to microphone for lead vocals, and it just captures everything that my voice is supposed to deliver. That's the greatest thing that I love about my MTP 550 DM. It's been such a phenomenal microphone, I've gotten a lot of comments from lots of front of house engineers when I've shown up at festivals or big venues, and whenever live engineers are there, I always tell them: "No, I have my own vocal mic," and when I put the MTP 550 DM up and they hear it, they're like, "Wow!" So I've seen many sound engineers who've been really impressed by the sound of that mic. That's one thing that assures me that the LEWITT MTP 550 DM is just a phenomenal microphone that delivers everything that it's supposed to.
Links
---