Blog
True love for great sound unites us. 
How to record your electric guitar at home
It's time to take your guitar playing to the next level and record your music. We're here to help.
You've practiced, you've improved, you've jammed, you've perfected your playing? Now it's time to take it to the next level and record your music. 
That's the first step on your way to becoming a rock god. We're here to help you on your way. 
If you're interested in recording acoustic guitar as well, check out this article "How to record acoustic guitar".
Let's get started and record some music!
Since a computer or laptop has become a household item, we can produce high-level guitar recordings at home.  
Of course, infinite power is always the gateway to an endless history of tinkering and tweaking around, mostly at the expense of the time one should spend on performing or practicing our riffs.  
If you don't know what I am talking about, good for you. 
So, let me share with you my most important lesson learned. No matter if you're recording a demo, a pre-production, or your album: 
Make a schedule for yourself and try to meet your deadlines.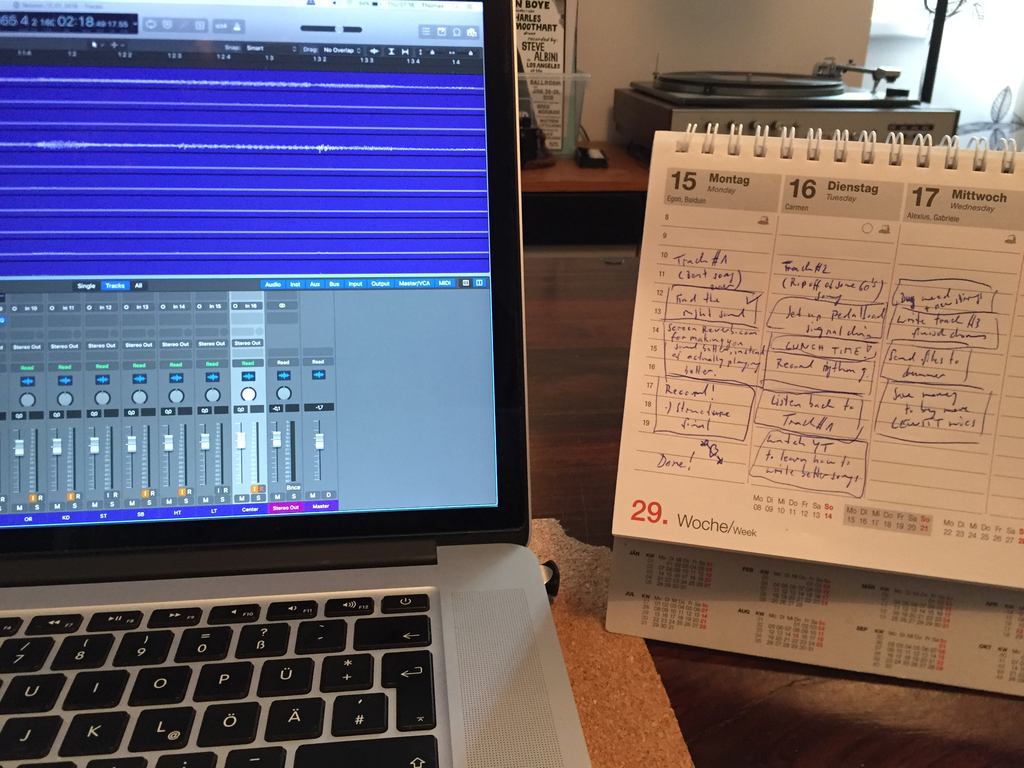 Restrict yourself in some way. It's no problem not to keep every single deadline, but without a schedule you run the risk of never getting done.  
This often comes at the expense of your creative flow, and that leads to anger. Anger leads to hate. Hate leads to suffering, and suddenly you are stuck in a black suit and are damned to drop awesome movie lines.  
In other words: creative power grows from limitation. 
---