Blog
True love for great sound unites us. 
Feeling like recordings of others just sound better than yours? You're not alone.
This blog doesn't go into detail about every technical aspect of audio recording. Instead, here's a list of things to consider for your home recordings like podcasts, vocals, instruments, or even home office meetings via Zoom.
By ticking all boxes of this list, you can make sure that your sound and recording quality will improve immensely.
Optimal microphone positioning

Background noise

Room reflections

Pop filter or pop screen

Listen back and learn from your recordings
From my experience, doing at least one of these things will already improve your vocal, podcast, or instrument recordings to the extent that even untrained ears immediately hear the difference.
1. Optimal microphone positioning
The position and distance to your microphone have a huge influence on your overall sound.
If you're too far away from your microphone, you'll get too much room sound and it's not your room you want to record, right?
If you're too close to the mic, the bass frequencies increase and your recording might lack definition.
Start from a 15-30 cm (about 1 ft) distance and find your personal sweet spot.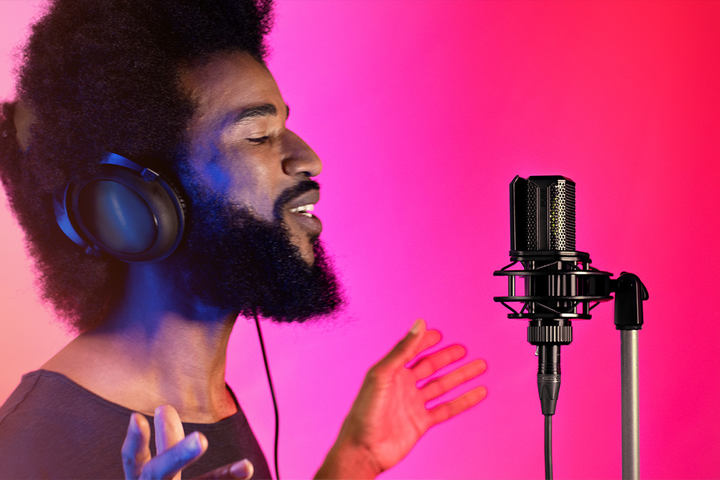 ---