Blog
True love for great sound unites us. 
Since many of you have been asking, here is a free and convenient way to get reverb on your CONNECT 6. 
Below you will find easy step-by-step instructions that should get you reverberating in no time. Enjoy.
Step-by step instructions
Download Element from: https://kushview.net/element/download/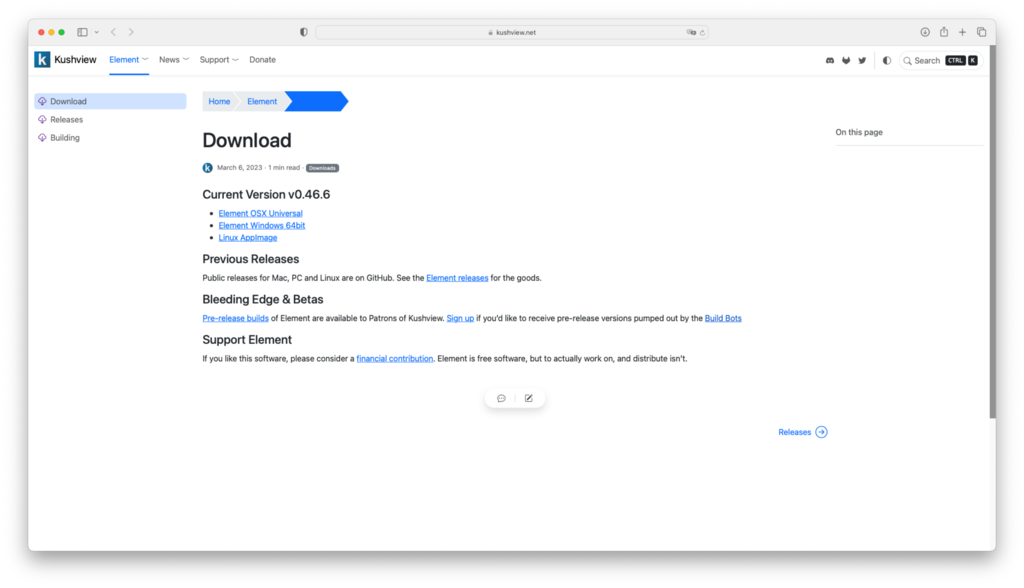 Download our LEWITT CONNECT 6 reverb preset for Element and save it in any folder you like
Open Element 
Go to File > Open Session... and choose the LEWITT CONNECT 6 reverb preset you just downloaded
Your Element window should look like this...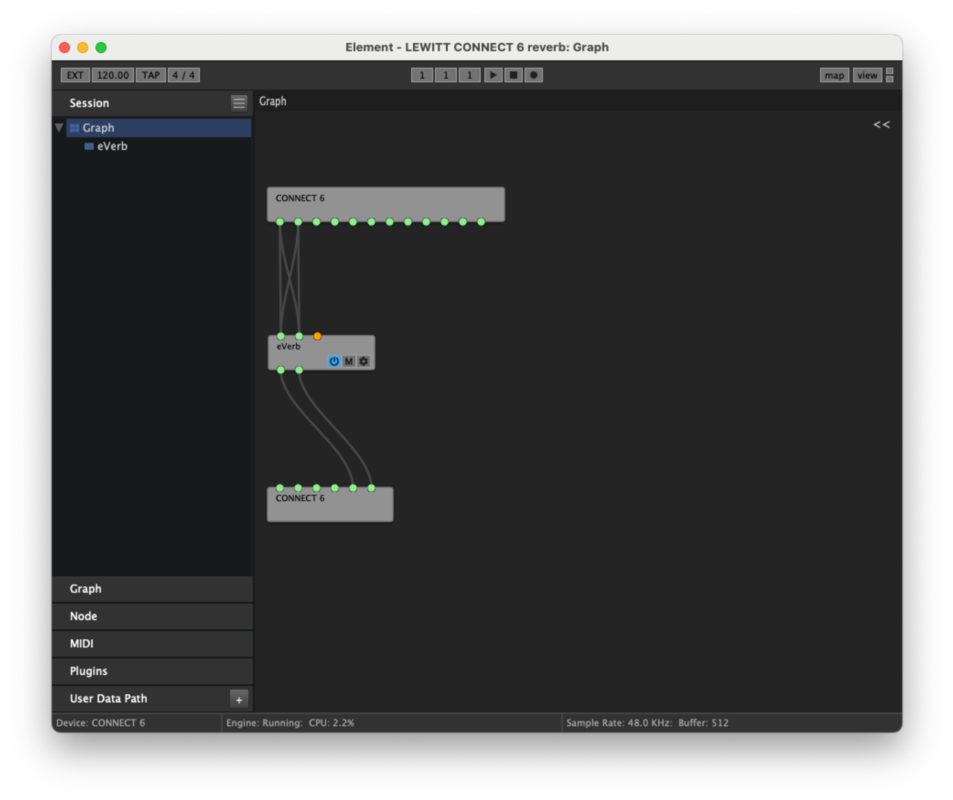 Set the desired amount of reverb with the Out 5/6 faders in your CONNECT 6 CONTROL CENTER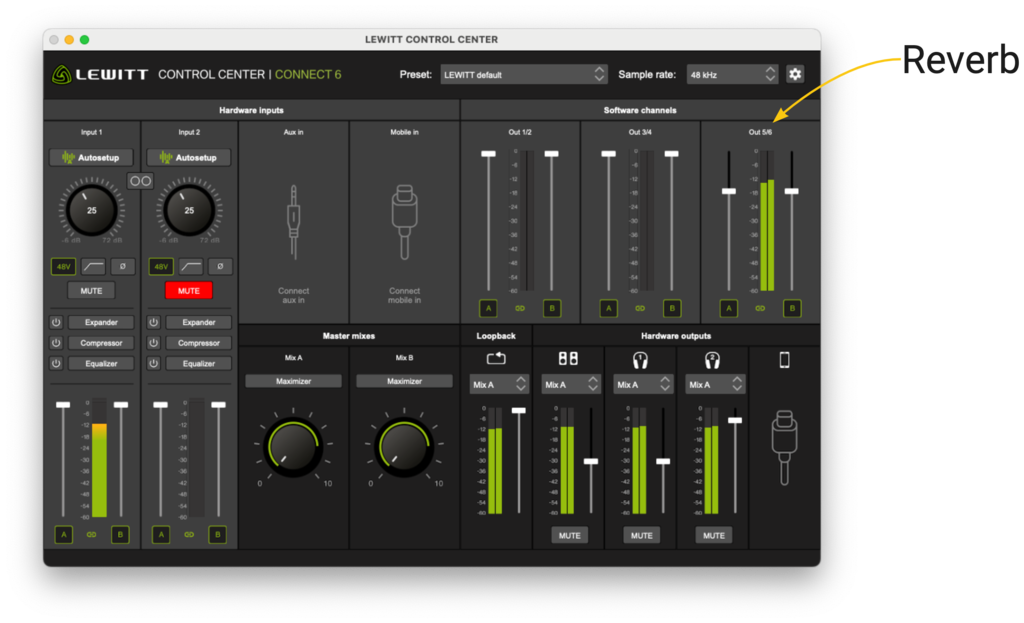 How to change the reverb settings
 If you feel adventurous and want to try other reverb settings, double-tap the eVerb block in Element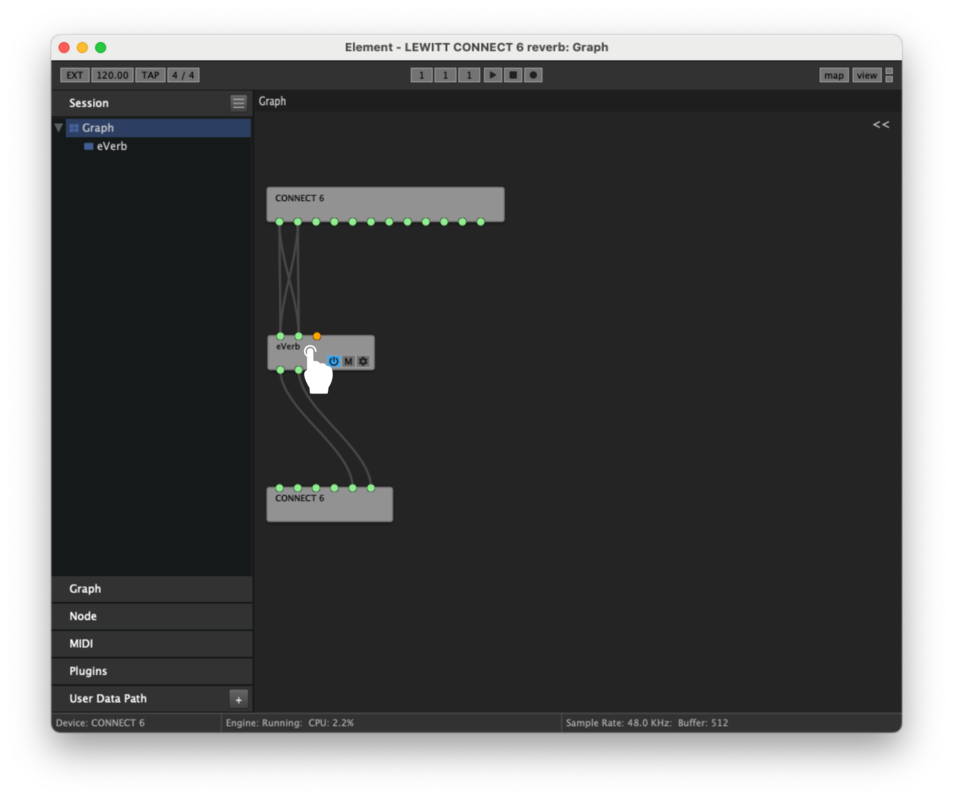 Then tweak Room Size and Damping to your liking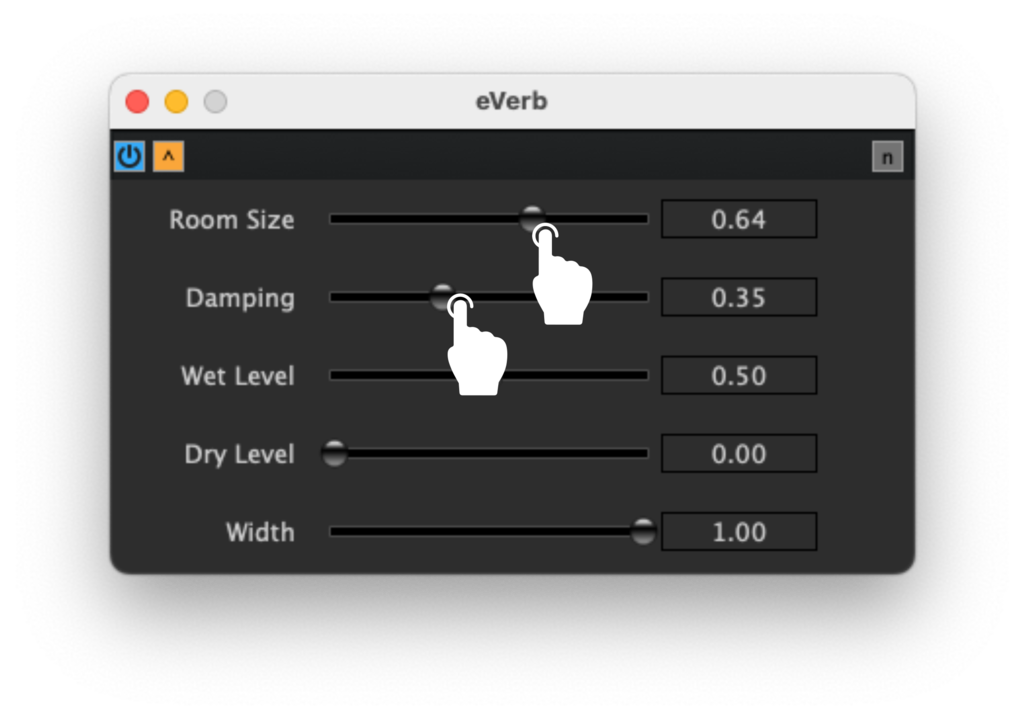 Support
If you need help with the installation or have any other questions regarding CONNECT 6 or other products, you can contact us anytime. 
Either via our social media channels or via email: [email protected]
---