Blog
True love for great sound unites us.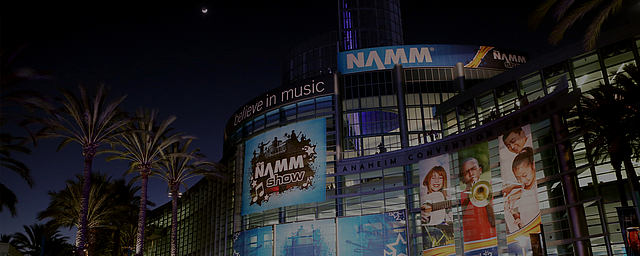 Change the polar pattern – after recording
The ability to change your recording setup after the fact might just be the ultimate freedom of choice. This idea is the central motivation behind Austrian microphone company LEWITT's design for its new LCT 640 TS – a large-diaphragm condenser microphone that revolutionizes the way we think about the recording process. When set to Dual Output Mode, the microphone's front and rear diaphragm use two independent circuitries. Any desired polar pattern such as omni, wide cardioid, cardioid, supercardioid, figure-8, and everything in between can thus be created before and after recording. 
This paves the way for new recording and mixing possibilities. Previously recorded material can be changed dynamically by adjusting the polar pattern, and room sound can be increased or decreased – the pattern is incredibly easy to set and change right within your DAW by using LEWITT's Polarizer plug-in. The LCT 640 TS even makes it possible to turn the microphone's directivity by 180° after recording. Recording in stereo with just one LCT 640 TS, rather than with the usual two microphones, is a snap in Dual Output Mode. In Multi-Pattern Mode, the LCT 640 TS has all the well-known characteristics of a studio multi-pattern condenser microphone – and LEWITT's Perfect Match® technology guarantees that any two LCT 640 TS mics will always form a matched pair. The LCT 640 TS is out already and available for around 899 USD. See and hear the LCT 640 TS at NAMM 2017!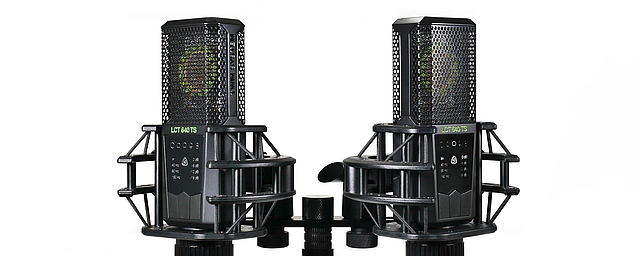 The INTERVIEWER, the PURE, and the PRO 
New LEWITT mics streamlined, stylish, and built like a tank
In 2017, LEWITT will be introducing its first interview mic: the INTERVIEWER is an extremely sturdy dynamic microphone featuring an omnidirectional polar pattern. Its fully rubber-mounted capsule combines with new coating technology to reduce all handling noise to a minimum while offering a safe and comfortable grip. With its purpose-built Dust Protection Membrane and a super-rugged and resilient housing, the INTERVIEWER will be the perfect companion even under the roughest conditions. A lot of reviews and interviews will be done using the INTERVIEWER live at NAMM and will available in the stores shortly after for 199 USD.
 
Pushing the limits of today's technology has been the credo of the Austrian company LEWITT since day one. This naturally involves a lot of research and engineering, and the outcomes of these efforts are now finding their way into the latest models. 
LEWITT will be adding a new large-diaphragm condenser microphone to its LCT recording series that will be packed with all the learnings from top-of-line models but streamlined to fulfill only one purpose – to deliver best possible sound quality with maximum ease of use. The LCT 440 PURE represents the distilled essence of LEWITT's top-tier microphone technology packed into a sturdy, stylish, and compact housing. The capsule delivers an impressive level of detail and very low self-noise. It features a cardioid polar pattern and will be sold as a bundle including shock mount, magnetic pop filter, windscreen, and mic bag at a very competitive price. It will be ready for testing at NAMM 2017 and available in shops shortly after for 269 USD. 
Focusing on the essentials is also the tagline for LEWITT's soon-to-be-released LCT 240 PRO, an extremely versatile cardioid condenser microphone designed for everyone who's looking to take the next step towards professional recording. All basic applications can be covered thanks to its highly nuanced and transparent sound. Simply put: professional recording has never been so easy on the budget. Ready for testing at NAMM 2017 – available in shops shortly after for 149 USD.
Test them all at NAMM 2017!
HALL A, Booth #6464
---