Blog
True love for great sound unites us.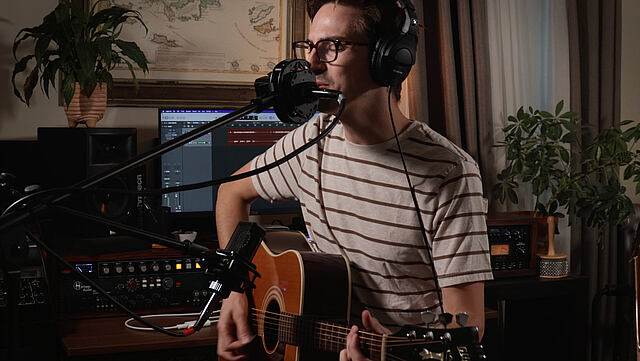 Recording vocals and guitar at the same time can often yield great, authentic performances from singer-songwriters, but having isolation between the two gives you way more freedom in the mixing stage for corrective and creative processing. In this blog, we'll explore a tried-and-true mic technique for maximizing isolation.  
The basic idea is that you use two microphones in figure-8 mode and take advantage of the superior side rejection of these patterns to isolate your sources. Figure-8 patterns are most sensitive in the front and back of the mic and least sensitive on the sides. 
Check out the video below to see how this mic technique works. 
---