Blog
True love for great sound unites us.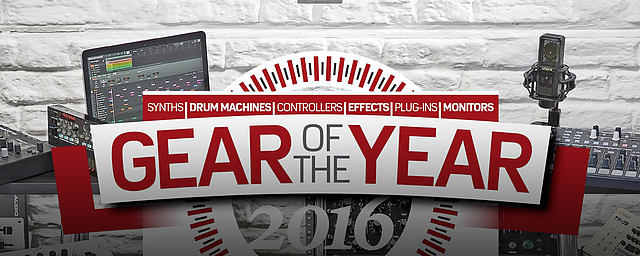 With the LCT 640 TS already having received Future Music's rare and highly regarded Platinum Award, the magazine has now also voted it Gear Of The Year 2016 in its Studio Microphones category!  
Towards the end of each year, Future Music publishes a special Gear of the Year issue in which the editors revisit all the reviews of the hardware and software they've tested over the previous 12 months, considering how each piece has held up since then. Editor Simon Truss explains: "Whether things have impressed us through sound, workflow, value or innovation, you can be sure that everything is worthy of a place in your studio." 
We're very glad that the LCT 640 TS hit the magazine's test bench and found its well-deserved way into Future Music's guide to the most exciting, innovative, and best-value gear for your studio in 2017. Admittedly, we'd had a strong hunch that this would be the case – the LCT 640 TS, after all, has what it takes to revolutionize how we view the recording process. Set to Dual Output Mode, the microphone's front and back diaphragm follow two independent circuitries. Any desired polar pattern such as omni, wide cardioid, cardioid, supercardioid, figure-8, and everything in between can be created before and after recording. It hence paves the way for new recording and mixing possibilities. Previously recorded material can be changed dynamically by adjusting the polar pattern, and room sound can be increased or decreased: the pattern can be set and changed right in your DAW with LEWITT's Polarizer plug-in, which features incredible ease of use. The LCT 640 TS even makes it possible to turn the microphone's directivity by 180° after the recording.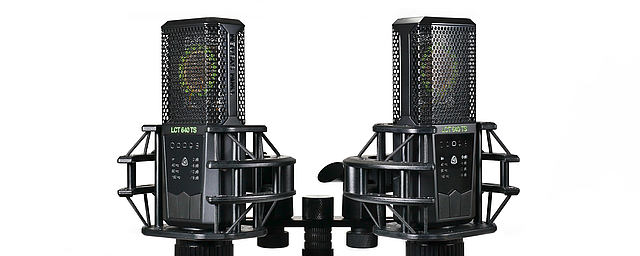 Stereo recordings with only one LCT 640 TS are made easy in Dual Output Mode; that's usually only possible with two microphones. In Multi-Pattern Mode, the LCT 640 TS has all the well-known characteristics of a studio multi-pattern condenser microphone – and LEWITT's Perfect Match® technology guarantees that any two LCT 640 TS mics will always form a matched pair.  
FutureMusic concluded the following in their review: "Switching through the five patterns [...] reveals a uniform-sounding mic which is bright though not overhyped in the high frequencies, with solid though not overly woolly low mids. [...] Overall, the LCT 640 TS is a fabulous mic, and you get a lot of functionality for your money."
Links
---