Blog
True love for great sound unites us.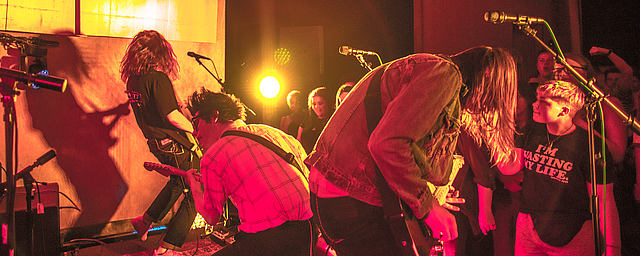 We have teamed up with Metropolis Studios to support Clash live @ Metropolis, a monthly series of intimate invite-only live shows in front of a handful of lucky fans.
West London's Metropolis Studios is one of the capital's most sought after studio spaces, an audiophiles' paradise adored by everyone from Kendrick Lamar to Manic Street Preachers.
The shows are hosted in Studio A, one of the most renowned recording spaces in the world and previously inaccessible to the wider industry and members of the general public.
Studio A is also one of the most expensive acoustically treated recording spaces in Europe armed with an extensive kit-list and outstanding sound.
The live shows can be attended by 150 discerning music fans on the hunt for the next big thing.
Watch the video below to get a view behind the scenes of Clash live @ Metropolis
We're supplying the event with high-quality recording and performance microphones to help to get the best out of all the bands taking part in the series.
Gavin Newman, Event & Content Director at Metropolis, about the cooperation: "LEWITT's progressive approach to innovation is something Metropolis Studios and our head engineers identify with heavily. We are delighted to endorse LEWITT as a brand and as an official partner of our Clash live @ Metropolis series."
Acts taking part will have the opportunity to record two songs on LEWITT mics after soundcheck which then get mixed and mastered by Metropolis' Grammy Award-winning engineers.
The first official session with LEWITT microphones featured modern-day one-man band Masego, Brownswood Bubblers talent Yazmin Lacey, influential South London Wu-Lu and took place on May 31st, 2018.
---