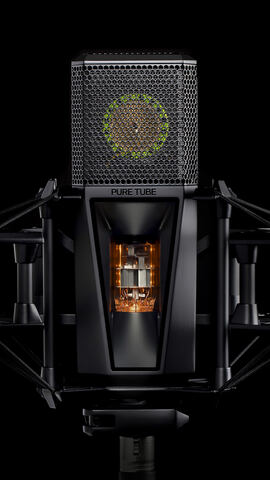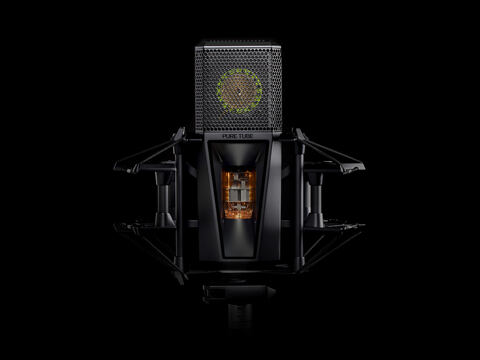 Timeless premium sound.
PURE TUBE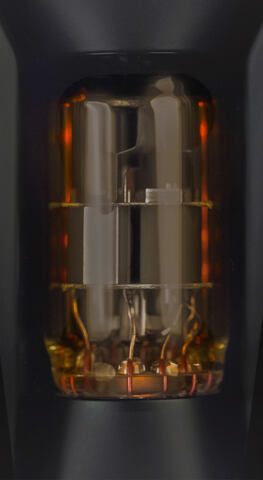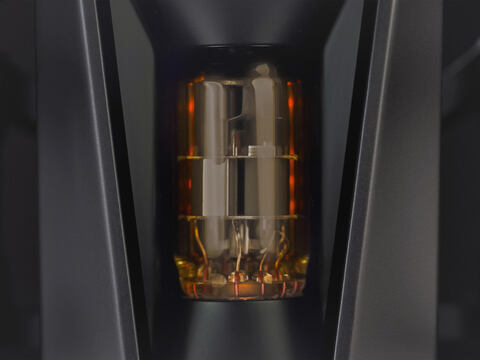 Upgrade to premium sound quality. Add warmth and depth with silky-smooth high-end to your vocals and get premium sound, unlike any other microphone classic.

Revolutionary

circuit

The gold-sputtered 1" true condenser capsule comes with a cardioid pattern and is powered by a revolutionary circuit for premium sound quality. 

Optimized

for vocals

This high-end studio microphone was holistically designed so you can deliver your best vocal performance with a sound that inspires. 

Ultra-low

self-noise

The puristic signal path is completely free from semiconductors and capacitors to achieve an ultra-low noise floor of only 7 dB (A).
Revolutionary circuit powered by a hand-selected tube.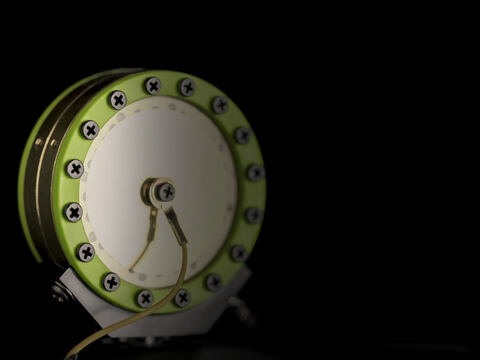 It's magical by engineering. Our revolutionary circuit gives you the best sound quality with a signal path free from semiconductors and capacitors. The hand-selected tube adds its unique character for an outstandingly warm sound with smooth high-end.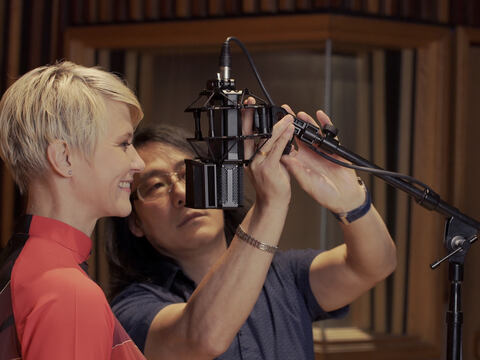 Perfectly optimized for vocal recordings.
Retain full sound quality. Vintage tube mics sound great, but their high noise floor is a problem. Especially when applying heavy compression. PURE TUBE gives you puristic tube sound with an ultra-low noise floor of only 7 dB (A) that makes it fit for endless vocal layering, heavy compression, and more.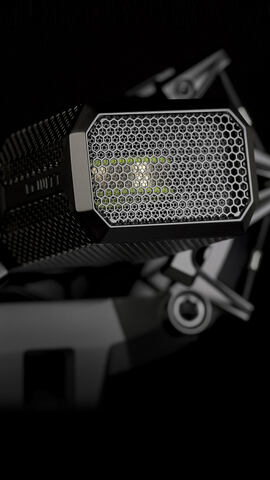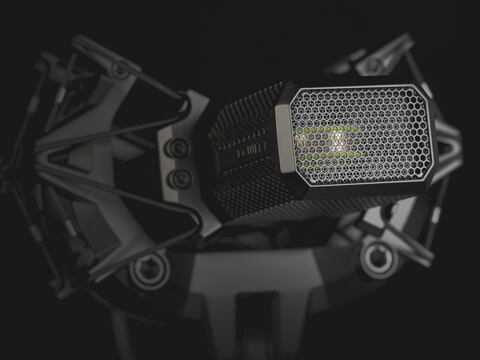 PURE TUBE upgrades your vocal performance with timeless premium sound, which is apparent in all the details. From its precisely crafted 1" capsule and revolutionary circuit to the integrated design of the shock mount and magnetic pop filter.
No rumble. No plosives.
The pop filter magnetically attaches directly to the shock mount and gives you the pop performance of a studio-grade gooseneck filter while retaining the natural sound of your voice. And you are free to focus on your performance.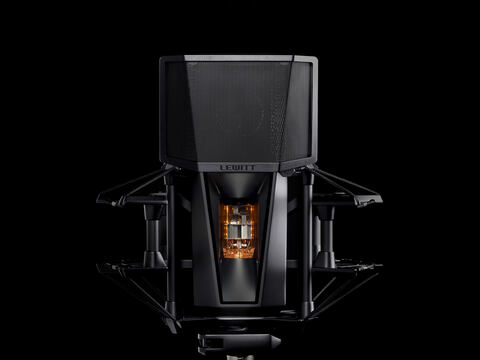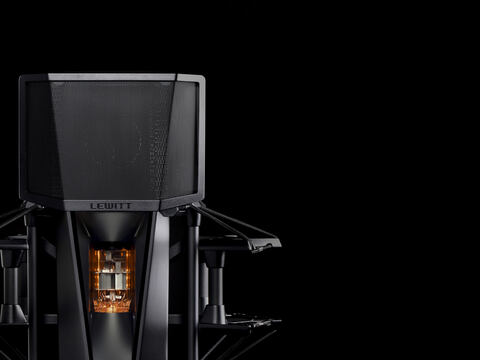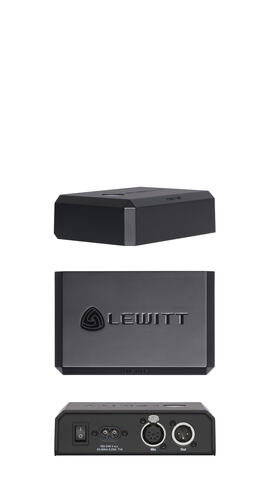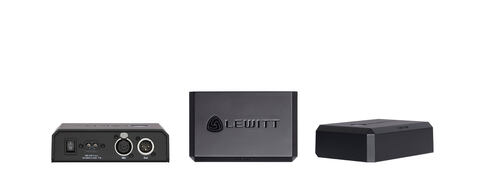 Works worldwide with low power consumption. The included power supply unit is extremely compact. 
A safe investment that's built to last.
Upgrading gear to the next tier is a very considered decision for many of us. That's why PURE TUBE comes with a 10-year warranty and industry-leading customer service to ensure peace of mind. Do you have any questions?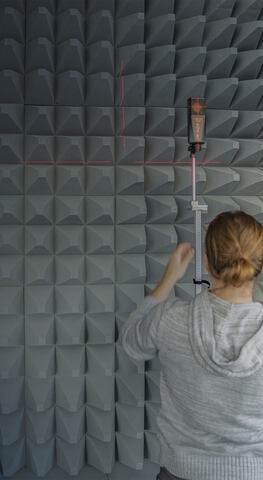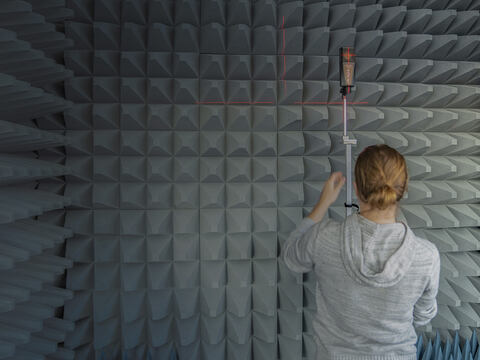 PURE TUBE is developed in the LEWITT lab, a research framework founded to push audio technologies to their limits and foster innovation.
Timeless premium sound.

PURE TUBE

Key features
Studio microphone for premium sound
1" true condenser capsule
Optimized for vocals
Revolutionary circuit design
Puristic signal path 
Hand-selected 12AU7/ECC82 tube
Ultra-low self-noise of 7 dB (A)
Cardioid polar pattern
10-year LEWITT warranty
Select version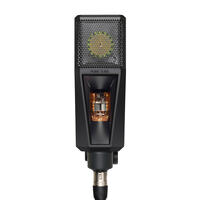 Essential set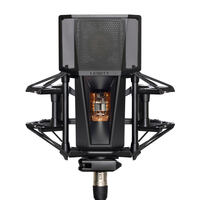 Studio set
On stock. Free shipping to until . Prices include VAT.
Specifications
Type

Condenser, externally polarized
Acoustical operating principle

Pressure gradient transducer
Diaphragm

3 micron gold sputtered Mylar
Transducer Ø

25.4 mm, 1 in
Polar pattern

Cardioid
Frequency range

20 ... 20,000 Hz
Sensitivity

28.2 mV/Pa, -31 dBV/Pa
Self-noise

7 dB (A)
Max SPL

132 dBSPL
Signal / noise ratio

87 dB (A)
Dynamic range

125 dB (A)
PSU - supply voltage

230 V, 50 Hz
110 V, 60 Hz
Connector

7-pin XLR connector
Microphone enclosure

Zinc die cast
Microphone dimensions

196 x 65 x 45mm, 7.7 x 2.6 x 1.8 in
Microphone net weight

692 g, 24.41 oz
Show more
Microphones measured according to: IEC 60268-4 | Phantom power according to: IEC 61938 | Noise measurement according to: IEC 60268-1