Blog
True love for great sound unites us.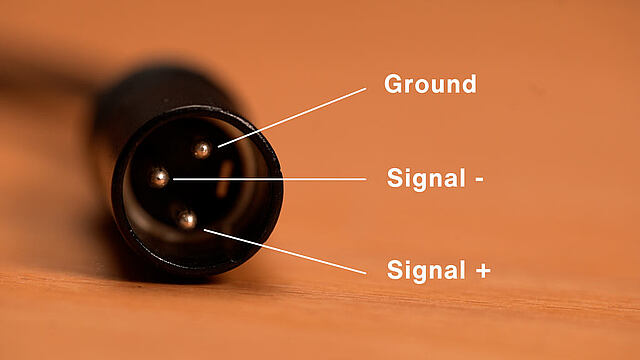 Audio cables are everywhere, from the simplest bedroom setups to the most elaborate studio facilities. Sometimes we don't think about them as much as we should, and other times we think too much about them – and in the wrong way.
Considering how important cables are, it's worth taking a minute to discuss what they are, why they're important, and how to choose and use them.
Anatomy of a cable
At its simplest, a cable is just a piece of metal that carries electrical signals.
Cables don't have to be complicated; in one controversial study, listeners compared a variety of audio cables at various price points, and found that they preferred the sound of bent coat hangers with plugs soldered to the ends!
However, bent coat hangers aren't really a handy format for cabling, so let's get just a bit more fancy.
When a sound is turned into an electrical signal, it's a waveform that moves up and down around zero. But what is our zero? It's a reference voltage agreed upon by every device in our audio signal – the ground or earth. With no ground reference, audio signals can't be transmitted reliably, so with very few exceptions (including those bent coat hangers), an audio cable should carry not only the changing voltage of the signal but also establish a ground reference for it.
Usually, our signal wires aren't single thick strands of metal. While these do exist (I don't think we have to mention the bent coat hangers again), they aren't designed to bend, flex, or otherwise move around. To get that flexibility, stranded cable is made up of a bunch of very thin strands of metal, tightly bound in a bunch. Individual strands can move different amounts when the cable is bent, producing a reliable signal transmission – unless the cable is severely stressed, which we'll get to later.
---