Blog
True love for great sound unites us.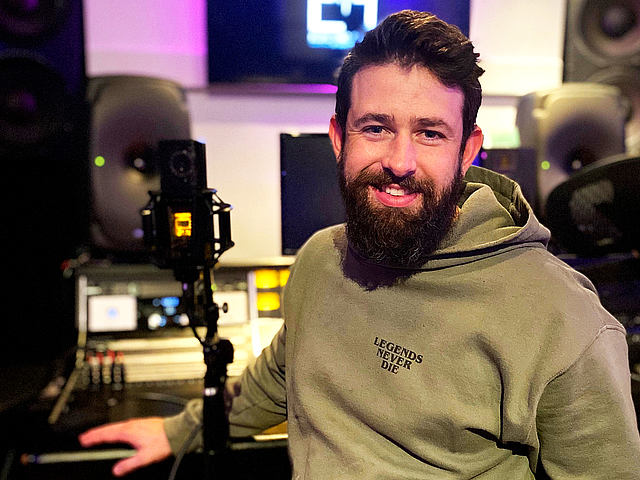 Today we are talking with Nick Mac. Nick Mac is the Chief Engineer of Electric Feel Studios.
Nick Mac started his career as a touring guitarist and made his way into recording and mixing artists in his native Southern California.
Nick's engineering credits are quite extensive, and they include artists like Post Malone, 24kGoldn, Iann Dior, YG, Macklemore, Ariel Pink, Machine Gun Kelly, Tyla Yaweh, Travis Barker, Yungblud, and more. More recently, Nick Mac played with Post Malone during his quarantine tribute to Nirvana.
Nick's strengths in audio production include recording live instruments, mixing, vocal production, and vocal editing.
Pensado's place studio tour with Nick Mac at Electric Feel Studios: 
Introduction
LEWITT:  Nick, why did you choose to get into engineering?
Nick Mac: It just became a necessity for me. I was playing in bands and touring. At the time, there was nobody in the band to do pre-production or demos or anything, so I decided to do it myself and became fully immersed in the process. The demos came out pretty good, and it got everybody excited.
Eventually, I wanted to engineer from start to finish on my own and it just became an obsession.
LEWITT: Usually it's the bass player who becomes the sound man, and then becomes the engineer...
Nick Mac: I've heard the same thing. For me, I loved being able to experiment with sounds by myself and record myself and write without needing to have anyone else involved in the process. Obviously playing in a band you need all the other members but personally, my writing process usually starts by myself or with my drummer.
Links
---