Blog
True love for great sound unites us. 
Today we are talking with Nick Mac. Nick Mac is the Chief Engineer of Electric Feel Studios.
Nick Mac started his career as a touring guitarist and made his way into recording and mixing artists in his native Southern California.
Nick's engineering credits are quite extensive, and they include artists like Post Malone, 24kGoldn, YG, Macklemore, Ariel Pink, Machine Gun Kelly, Tyla Yaweh, Travis Barker, Yungblud, and more. More recently, Nick Mac played with Post Malone during his quarantine tribute to Nirvana.
Nick's strengths in audio production include recording live instruments, mixing, vocal production, and vocal editing.
LEWITT: So, what kind of gear are you using at Electric Feel? What's your workflow there?
Nick Mac: I really like the API in our A room, we're fortunate to have a couple of 1176's, some Focusrite mic pres, SSL X-Logic rack, and all of our rooms feature Genelec speakers. My typical workflow at EF is a microphone usually into an ISA430, followed by an 1176, directly into my Apollo converter.
LEWITT: What's the difference between working with an upcoming artist and your A-list artists like Post Malone?
Nick Mac: The workflow for me isn't necessarily different. I come up with a system of checks and balances for myself as far as the technical side of things. I do the same for every session, how I'm receiving the audio, the levels that I'm looking at, gain staging, and then certain effects I'll obviously choose depending on the artist's needs and tastes.
The thing that varies the most is seasoning and experience. The longer you do something the better you get at it. An up and coming artist has just started to discover themselves creatively but hasn't quite figured out their formula yet. You might have to suggest things or convince them to try things more than you would with a more established artist like Post.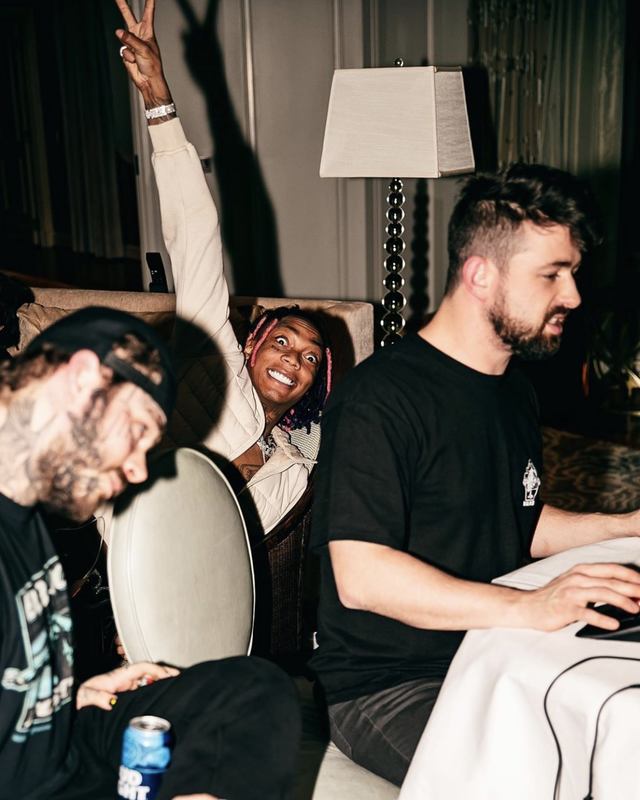 LEWITT: Do you view your gear as a tool, or do you have an emotional relationship with some of the pieces?
Nick Mac: I definitely have an emotional connection to my gear, but they are tools. Some pieces I may be more attached to than others. I enjoy remembering using certain pieces of gear on certain sessions and being able to recall those settings if I want to.
I still take recall sheets and everything, kind of old school.
It's kind of funny. Some of the assistants make fun of me for it, but anytime we use an analog piece of gear, I always write it down and write the date so I can remember what I did that day and how I did it. It's just kind of nice, so yeah, I'm very sentimental about things.
Links
---