Blog
True love for great sound unites us.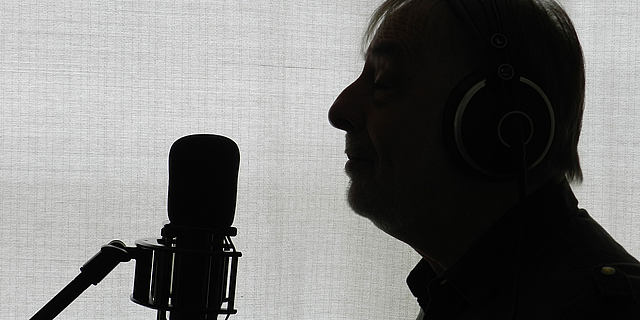 Widely celebrated for his immortal solos on Steely Dan's "Reeling In the Years," Elliott Randall was also a member of Seatrain in 1969, and he formed his own band – Randall's Island – in 1970. The bulk of his career, however, has been spent as a first-call session musician, contributing to hundreds of recordings by everyone from members of Kiss to The Blues Brothers to Peter Frampton and Yoko Ono, as well as writing additional Steely Dan discs and the motion picture soundtrack to Fame. Elliott has also scored Hollywood movies, produced advertisements for Fortune 500 corporations, worked as a technical consultant for musical instrument manufacturers, and toured with major artists as a hired gun.
The guitarist and producer continues to perform on both sides of the Atlantic, and he's constantly recording.
[LEWITT] Please tell us a little bit about how you started playing guitar, your background, and some of the early sessions you played on … and, if you don't mind, how you got them.
I've always loved music. I began playing piano at age five, and at age nine, I switched to guitar and then had three unbelievable guitar teachers: Bill Suyker, who's a New York studio man, started me up, and then I went to Roy Smeck (known as the Wizard of the Strings), and after that, I went to bebop jazz guitarist Sal Salvador – and he really pulled my technique and understanding of music theory way more together. Back in around 1962, I also started recording. There was a recording studio a block and a half from me, and the owner needed a young, cheap guitar player to come and play on his sessions, so I did. I then found myself every bit as attracted to the recording process, including the console, the microphone, the tape … all of those factors that go into recording music. My interest became twofold: one aspect, obviously, was working as a recording musician, and the other was working as an engineer and eventually as a producer. So I had to become familiar with all ends of the spectrum – including, of course, microphones.
[LEWITT] And how did you get into some of these iconic sessions that you recorded in?
Well, in the early days it was a lot of hustle, having just a few clients and being very happy when they called. But by the time 1968/69 came around, I was already working with different groups like Seatrain, and of course, you wind up getting recommended and start building up a clientele. From September 1971 till September 1972, I was the bandleader for the original production of Jesus Christ Superstar on Broadway: we had about 28 musicians in the pit, and it was really a great old-school production with real violins, real flutes, none of this synthesizer stuff. Now a lot of the guys who were doing the gig at night were also doing recording during the daytime. I wound up getting tons of recommendations, and the next thing I knew, I was in the studio like all day long! By the time the summer of '72 rolled around and my friends Donald and Walter had already formed Steely Dan, I happened to be out on the West Coast. They asked me to join the band and I politely declined, but I did record parts of their first album with them. And once "Reeling in the Years" became a hit, the phone just rang off the hook. That's the way it works: if you become known for something, then all of a sudden you're the in-demand guy. And then I just had a really, really great run – which has continued to this day. People still keep asking me if I want to do something with them, and I continue to enjoy being creative doing that.
[LEWITT] Can you tell us about your work with John Lennon and how it was to work with him?
Well … sadly, I never actually got to meet John Lennon. I was just coming back from living in L.A. in 1982, and I got a call from Eddie Germano, who was the owner of the Hit Factory in New York, where John and Yoko had recorded their last few albums. And it wasn't that many months after Johns assassination that they were working on two different albums: one of them was Milk And Honey, and the other one's name I've forgotten. So I was asked to come and play, and I didn't work with John, but I did work with Yoko – and contrary to many stories that you hear, she was absolutely delightful to work with! Her mood in the studio was fantastic, and she was always looking for creative things. I might not agree with all of them, but she has my respect a hundred thousand percent!
[LEWITT] On your journey through different studios, you not only got to develop as a guitar player and as an producer, but you also got to hear and witness different recording techniques that enabled you to become better at what you do. Would that be a fair assessment?
Absolutely! I have two funny stories to tell: one of them is about my friend Ken Scott, who you'd know, since he engineered some of the Beatles and Supertramp stuff. Ken invited me to his studio one day when he was preparing for a Supertramp session. He had a bunch of U67's on all the various toms, and he was sitting there with a little tape measure making sure that each microphone was the exact same distance away from the head of the drum. That was his method. And he was using all these amazing pieces of technology and getting, of course, amazing sound. The other side of the coin was a producer and technical engineer named Bill Szymczyk, who produced The Eagles' Hotel California, and he went completely the other way: he was into the Shure SM 57, one of the cheapest mics you could get. Go listen to those albums and tell me that there's a qualitative difference between that and Supertramp – I don't think you could, because it's all really a question of how well the engineer knows and uses this instrument called "the microphone."
[LEWITT] That said, tell us about your microphones of choice...
I've been loving the LEWITTs I've been using over the past several years. One of them is the LCT 640, which is a condenser microphone with a wonderfully wide array of polar patterns – five, to be exact. It's got a nice, large diaphragm, so it will really vibrate beautifully to the sounds that it's picking up. It's almost a "one size fits all," and I mean that in the fondest of ways: you can use it on virtually any instrument, and it will deliver in spades – it's just fantastic!
I used the LCT 640 on this couch vid where I put it on "Blue Lou" Marini's tenor sax. The recording space was not large, and Lou's was the only acoustic instrument; the other two players were myself and John Tropea on electric guitars. I wanted as little "spill" from the guitars as possible, so I chose the extreme hyper-cardioid pattern. Although the three of us were in very close proximity, you could barely hear a peep at all from the guitars – and oh, the sound of Lou's tenor was absolutely warm and heavenly!
Its bigger brother is the LCT 940, which makes use of a 12AX7 tube and has its own power supply. It's very similar in sound to the LCT 640, except that it's a bit warmer because of the tube – though it's important to note that the LCT 940 combines a premium large-diaphragm FET condenser microphone and a top-notch tube microphone in a single housing. In any case, you can't go wrong with either. My LCT 640 is always out and never in its case, because I use it constantly. And then there are times – when I want to warm up the sound even more, like on a really nice tenor saxophone or sometimes a voice – that I'll use my LCT 940. They're just terrific … I'd actually call them instruments.
Are there any final comments you'd like to make about your LEWITT microphones?
All I can say is keep going! I think this company is making some absolutely fantastic mics, and they're making them all the way from a relatively low price range to what I'd consider high-end – but those are actually reasonable as opposed to extortionist. So I'd encourage everyone who's looking for a really, really good microphone to look at, try, and eventually buy one of LEWITT's products, because they are just out of this world!
---