Blog
True love for great sound unites us. 
FOH Tips & Tricks from the Pros
We talked with Will from Metropolis Studios about advice for young front of house engineers & musicians.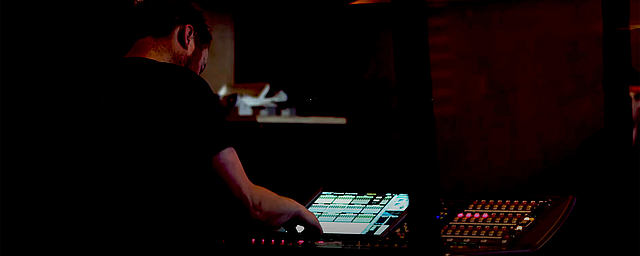 Will Woodward is doing the live sound for the Clash Live @ Metropolis sessions. But when he's not doing sound for the coolest live show in London, he's most recently touring with a band called Flight Brigade, an up and coming 7-piece indie folk-rock band.  
We talked with Will about advice for young front of house engineers & musicians.
 
Interview
[LEWITT] What advice would you give to young live engineers at the beginning of their career? 
[Will Woodward] When I started out, I got thrown in the deep end. I was actually trying to start a career as studio engineer and somebody said to me: "You know sound – do this show!"
Before I knew it, I was mixing FOH and monitors for touring rock and metal bands at my local venue.
That's how I got thrown into live sound, and I kind of had to learn the hard way – there was no sandbox environment, and very little time to figure things out that were new to me. I just had to do it!
But the most important thing I learned very quickly is that experience is everything.
I have a degree in music technology, but that piece of paper hasn't really helped me get any work. Education is important, but I think experience helps people progress in this industry much more.
So my advice to every aspiring live engineer at the beginning of their career is: Go to local venues, speak to the sound engineers and ask them if you can shadow help out and do everything you can to get the experience. Learn from your peers.
By the time you get to mix a band yourself, you're in the perfect place to learn live sound, and someone is there to help you do it. 
Just get out there and get involved. You can't really learn how to do it in the real world without being in that environment in the first place.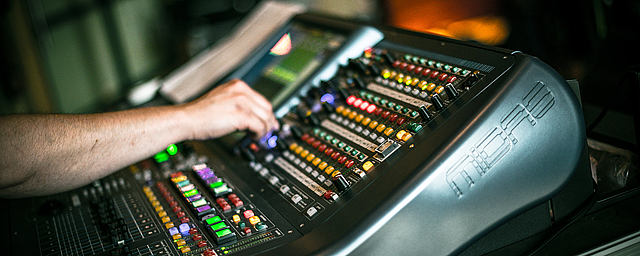 [LEWITT] How important is bringing your own equipment that you know? 
[Will Woodward] In my opinion, a good engineer can use anything and still make it sound great.
I mean I bring my specific microphones out with the bands that I work with. I know exactly what to expect; I know what kind of response I'm going to get from them, I know the sound of their voices and instruments, and I know the sound I need to achieve. It makes sense to me, and it's definitely a comfort too.
I value taking my microphones out a lot. It can be good to have a collection of different microphones for different situations – particularly with vocal mics because voices can differ so much - you want something that is suited to their style and works with the band, the PA, and the room.
But a simple workhorse dynamic vocal mic can save you too. If you're going to take live mics on the road with you, I think the most important things are some solid, simple multipurpose dynamic mics that you can easily run a show with: Vocal mics like the MTP 550 DM. They have surprisingly good feedback rejection for a cardioid mic, and they sound great.
A decent bass drum mic like the DTP 340 REX or DTP 640 REX is really important for punchy bottom end. Switchable EQ curves mean you can tailor them for any style.
Dynamic instrument mics like the MTP 440 DM have lovely smooth mids and such simplicity – they sound great on guitar amps and snares.
Clip-on mics like DTP 340 TT are perfect for toms.
You could run a show every night with those mics, and you would know exactly how they should sound before you even turn the faders up.
In terms of consoles and PA, I'm happy with most things, as long as I've got everything I need to run a show. Venues usually have appropriate, tour friendly consoles and PA if you aren't touring your own.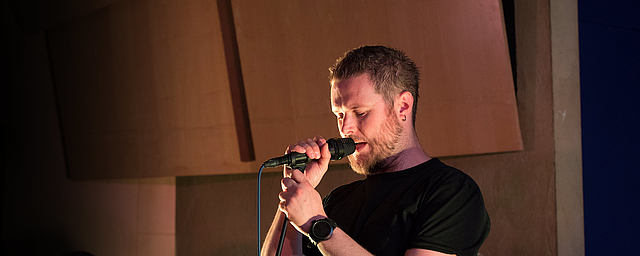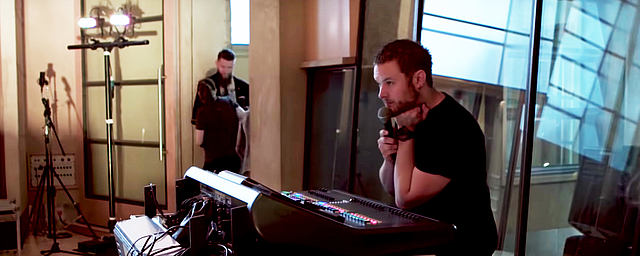 [LEWITT] What qualities do you enjoy in a live vocal mic? 
[Will Woodward] In terms of vocal mics, I really like microphones that have great quality in the upper mids and high frequencies, and great feedback rejection. It needs to cut through the mix, and it needs to be loud haha!
There are a number of mics that I'm using including the MTP 940 CM. It is the holy grail of live vocal mics! Definitely one of the best microphones I've used – it has fantastic feedback rejection and minimal bleed on the supercardioid setting. It has a really crisp sound. It really helps to keep that clarity you need in your lead vocal and get really decent monitoring levels and volume out front.
I've used it not only at Metropolis Studios for the Clash Live shows but also at other venues where they have them in stock.
I'm very pleasantly surprised by how they react with quiet soft singers and female vocals, even in close proximity to the PA or in strange sounding rooms. I can really manipulate them with the amount of headroom they give me.
The MTP 940 CM sounds huge on Ollie Baines' lead vocal in Flight Brigade. I think the MTP 840 DM is really well suited for female vocals. I have used them for both Flight Brigade and the Clash Live events too.
[LEWITT] Please tell us a little bit about you. What bands are you working with? 
[Will Woodward] I have a lot of cool stuff going on right now, but one of the bands I've been working with most recently is called Flight Brigade. Flight Brigade is an up and coming 7-piece indie folk-rock band.
They have evolved more towards the rock sound, whilst still retaining instrumentation like violin and piano combined with big vocal harmonies. Their performances have a huge dynamic range throughout. It's really exciting stuff.
They have a lot going on on-stage – piano, backing tracks, samples, violin, as well as guitars, bass, drums, and female and male vocals.
I really enjoy working with them. They keep it interesting and there is lots going on mix wise - it's really cool, check them out!
They have just recorded their second album, which was crowd-funded and has a lot of interest and excitement surrounding it. We're going to do another tour in October and some festivals later in the year.
I have also done a fair few shows with Jamie Lenman [formerly of Reuben] in the last year or so. Mixing for Jamie really satisfies my need for heavy music.
He is another artist that keeps things interesting with lots of different sounds, styles, and great hooks throughout, all performed as a 2-piece! I will be in Ireland mixing FOH for Jamie at the beginning of June.
I work for a number of venues, bands, promoters etc. as well, both big and small, and get to work with hundreds of great touring acts every year.
One of my favorite venues is the Star Inn in Guildford. I've been looking after that place on and off for about 10 years. I mean there have been big gaps where I've had to focus elsewhere at times, but I love that place. It has a massive Logic System PA and is very well specced for a venue that size.
Most of the bands I'm working with come through that venue as well because the bands love it too. It currently under threat of closure due to nearby development and the support has been phenomenal. We recently received a PRS Heritage award and had a performance by The Stranglers to celebrate doing their first gig there in 1974, and to help protect the venue.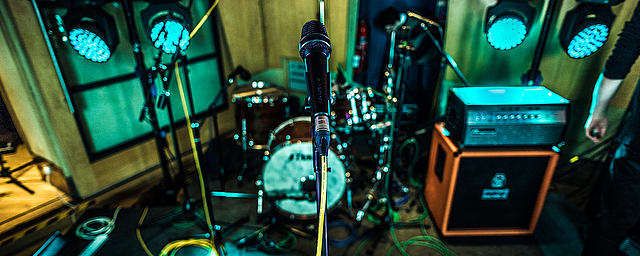 [LEWITT] Do you have any particular tips on how bands could prepare for a live show so they get better sound? 
[Will Woodward] I think the biggest tip I can give is ALWAYS BE NICE TO THE SOUND ENGINEER because they are the ones that make you sound good or bad, and if you're going to be nice to them, they might go the extra mile.
Secondly, always have a backup plan in case something goes wrong or breaks down!
Be prepared, be on time, know your equipment, know what song to sound check, make sure everyone knows what they're doing. This really speeds things up and results in a higher quality show.
If for example, a support band turns up and the lead guitarist hasn't prepared their giant pedal board. It can really slow things down – like going through all of their patch cables to plug them in only to find a problem they did not even know existed.
A big part getting a great sound as a band is knowing your gear inside-out. You don't need the most expensive gear in the world, but you do need to know how to make your gear sound great.
Warm up and down as well – there is a reason the pros do this! I think preparation is the key.
Do pre-production before a tour; make sure everything is working and the band sounds really tight and polished with great tones. Otherwise the engineer is polishing a turd!
Make sure you do a show advance - send tech specs and stage plots in advance so that you know the engineer will make sure they have everything they need to run the show to a high standard.
As both, a touring engineer and a venue engineer, I like to know that everyone is on the same page before the load-in.
In my experience, the best sounding live bands are the ones who are well rehearsed and take the time, to make sure everything works and sounds great before the mics are even put in front of them.
Links
---